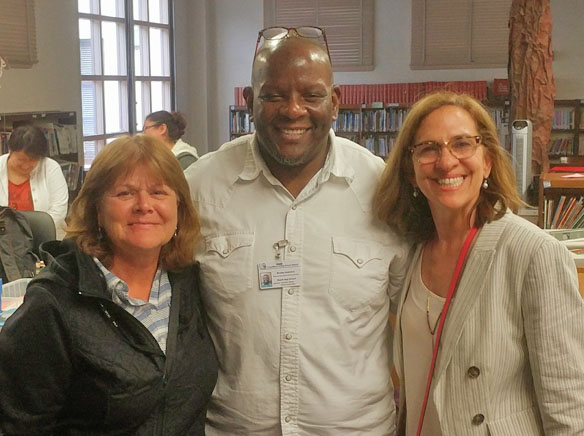 After much anticipation, Michael Anderson, LBUSD, student intervention coordinator, travelled to Avalon Wednesday evening to present his seminar "Parent Success Training" to concerned island couples.
Authorities say many in the Avalon community have recently expressed concern about a rising trend of behavioral problems at the school which include bullying, and other issues that have become very detrimental to a safe environment for learning.
Anderson is well known for his successful work at Beach High School and parents attending the seminar said they have long asked the Long Beach Unified School District to send him to Catalina.
Following Anderson's presentation, which was very well received, parents talked about their frustration and thanked him for coming to the island to provide urgently needed insights.
After listening the Catalina parents, Anderson committed to return during the next school year to present a series of parenting seminars. The parents were encouraged to hear that, rather than a single presentation, he will be offering his entire eight-week course during the coming school year.
While on the island, Anderson presented training sessions for parents and educators. The visit was sponsored in part by Catalina CHOICES and Avalon Schools.