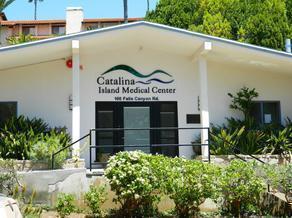 Catalina Island Medical Center announced this week that it has reached an agreement with Torrance Health IPA (THIPA) to provide in-network coverage to THIPA members. This accord gives THIPA members access to all services at CIMC, including its medical group and emergency care services.
"We are excited for THIPA's members to have access to Catalina Island Medical Center's services and its outstanding network of providers," said Jason Paret, CEO of the Medical Center. "As a community hospital, it is our mission to improve the health and wellness of the community we serve. Expanding access to THIPA members allows Catalina Island Medical Center to continue our mission to help impact more lives, right here at home."
CIMC services include pediatric care, emergency care, primary care, physical therapy, mental health services, radiology, and laboratory, all on Catalina. With this new agreement with THIPA, Catalina residents will experience a continuum of care with on-island health systems. THIPA members have access to these services at Catalina Island Medical Center.
Other hospital news
Recently, the organization has ensured greater access to both physicians and nurse practitioners in the clinic by increasing staffing and clinic coverage.
To this end, CIMC has extended its employment agreement with Dr. Aimee Warren and signed employment agreements with Dr. Dan Davis, who is currently practicing at the clinic, and Dr. Edwin McGroarty, who will begin his practice on January 4, 2020. In addition, the clinic has hired nurse practitioner Santa Dominguez, a long-time resident of Avalon, and renewed a two-year contract with UC Irvine Emergency Medicine to ensure that highly trained Board-Certified Emergency Medicine physicians are available 24/7 to residents and visitors.
The medical center has also added two physical therapists, Natalie Latshaw and Patrick Brayall, who were both short-term visiting therapists who enjoyed Catalina life so much that they decided to join the CIMC team with long-term employment. With their assistance, the PT department has undergone a remodeling project and added new equipment that will help patients improve mobility, reduce or eliminate pain, recover from sports injury, and avoid surgery.
Not long ago, the CIMC implemented a chronic care management program to help patients with chronic diseases and conditions such as diabetes, high blood pressure, lupus, multiple sclerosis, sleep apnea, and many more, to better understand their challenges and improve their quality of life. The medical center has also begun recruiting for a clinical psychologist to reside in Avalon. The CIMC is developing a program where a psychologist works closely together with primary and emergency care physicians. Through such collaborations, patients can be evaluated and treated often on the same day and sometimes without the patients ever leaving the exam room.
"Our community's access to health is our highest priority, and our focus is ensuring that patients receive the right care, at the right time, in the most appropriate setting," said Paret. "This partnership with THIPA, along with the many improvements we've been implementing, will help us in delivering world-class healthcare services—right here in Avalon, for all of Catalina."