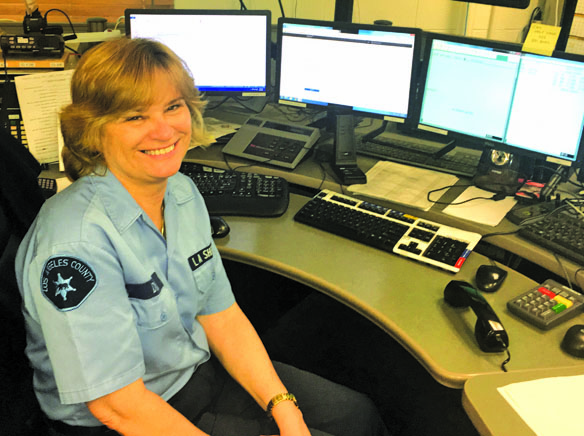 Editor's note: The following is the Avalon Sheriff's Station significant incidents report for the week of May 30 to June 5, 2018.
All suspects are presumed innocent until proven guilty in a court of law. Many people who are arrested do not get prosecuted in the first place and many who are prosecuted do not get convicted.
May 30
• Deputies responded to the 128 block of Catalina Island regarding a stolen cell phone. After taking a stolen report, the victim contacted the deputies and said his friend had his cell phone and returned it to him.
May 31
• Deputies took a traffic collision report on Las Lomas Road when a golf cart motorist accidently drove forward when they thought they were in reverse. The golf cart went down some stairs injuring the passenger.
June 1
• Deputies and the fire department responded to Hamilton Cove regarding a fire alarm. Upon their arrival, they learned there was no fire, the alarm was activated by smoke from cooking.
June 2
• Deputies responded to Avalon Terrane Road regarding a restraining order violation. One parent did not allow the other parent to visit their child.
June 3
• Deputies received a call of a missing person on Sol Vista. The missing person was located via telephone and was safe.
June 4
• Deputies responded to the 120 block of Sumner Avenue regarding someone trying to break into a hotel room. Upon their arrival, the deputies learned the individual was accidently at the wrong room. He thought he was entering his rented room.
June 5
• Deputies and the fire department responded to the Two Harbors Boat Shop regarding a fire. Personnel were working on a boat when an electrical fire occurred. The fire was extinguished and there were no injuries.
Note
Please welcome our new Avalon Sheriff's Station 911 Operator, Jill Diaz. Jill has been on the Sheriff's Department for 23 years. (See photo above.) When asked how she likes her new position, Jill said, "I love working in the city of Avalon."