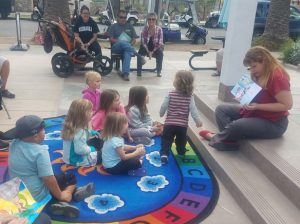 The Friends of the Avalon Library sponsored a wonderful event on Saturday, Feb. 10. Fifty people, adults and children alike, came to the library to meet Sandy De Young, author of the children's book "Look Up!" Librarian Morgan Pershing read the book to an excited crowd, and Sandy generously signed many copies of her book to give away to the attendees.
Sandy also entranced the audience with the story of the inspiration behind her book.
The library will host Magic of Rafael and Katia on Wednesday, Feb. 21 at 3:30 p.m. Rafael and Katia have come to the island before, so come on down to a show that we know the whole family will enjoy.