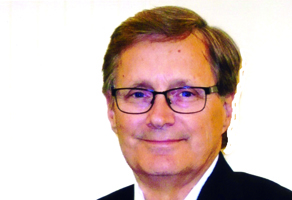 More than the Isle of Romance, Catalina Island is happily for many an island paradise which is a quick escape away from the confines of everyday life. In fact, according to a report released this week by the Catalina Island Chamber of Commerce and Visitor's Bureau, along with the visitors comes an economic infusion of $166 million in direct spending and the economic multipliers generally associated therewith.
The latest study was performed for the CICVB by Lauren Schlau Consulting, a "tourism industry market research specialist."
It should be noted that the research was conducted on 2016 visitor statistics, so the totals listed here are perhaps slightly lower than the improved visitor counts in 2017 would have produced. Also, for the sake of brevity, some of the figures are rounded off so percentages are not exact. Nevertheless, the impact of travel and tourism on the island is, of course, significant. More than that, it is safe to say that the island is wholly dependent on economic lifeblood of its visitors.
According to the study, visitors dropped more than $166 million dollars into the Catalina Island economy in 2016. Most of the visitors came from California, 80 percent, compared to 18.2 percent from other parts of the U.S. and a mere 1.6 from overseas. There are twice as many married visitors than single, as 62 percent are married, and 35 percent are single. The average visitor age is just over 44 and most, 70 percent, arrived by ferry. The median income for a Catalina Island visitor is just above $87,000 per year. In total, the tourism segments support 1,254 jobs on the island. Having said that, here are the bigger numbers. Visitors spent approximately 1.5 million visitor days on Catalina Island, spending an average of $127 per day for day trips and slightly more than $220 for overnight trips. The study says 65 percent of trips are same day while the remainder are overnight stays. Once on the island, here's what the study says visitors spend each year:
• $49 million on hotels/lodging.
• $40 million on meals.
• $27 million on shopping/gifts.
• $18.5 million on tours and activities.
• $14 million on beverages.
• $10 million on transportation.
• $4.7 million on groceries.
• $2.5 million on amenities, health and spas.
• $1.4 million on admission, attractions.
Beyond direct investment, the visitors generate a vital $7.1 million in taxes and fees for local government entities and other infrastructure agencies necessary to facilitate the tourists. Although economic impacts vary, most economists use a multiplier of seven to determine overall economic estimates. And, in the case of an island, there is likely smaller limits. Nevertheless, it is probably very safe to say the tourism industry on Catalina Island has an overall economic impact nearing a billion dollars. As visitor counts grow past one million, so do the needs of the island. While the tourists are treated to incredible hospitality, as they should, there are significant challenges such as medical care, lack of water allocations, affordable housing and other concerns slowly bubbling from the wellspring of public interest beneath the island. As exciting as the impact of tourism may be, island stakeholders should also look through the periscope and see not just how much they have gained, but how much potential there is to suffer if reasonable solutions cannot be found. Catalina Island is indeed a paradise. Even a paradise, however, needs to take care of itself.