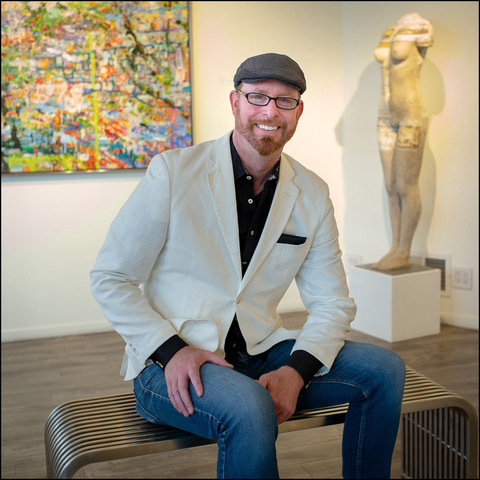 Johnny Sampson brings nearly 20 years of experience, vision, understanding of arts
Catalina Island Museum announced the appointment of Johnny Sampson as director of exhibitions. Sampson brings nearly 20 years of valuable experience, vision and understanding of the arts to the organization's leadership team. As a curator and arts professional among top cultural institutions across California, his extensive experience working to increase awareness of the arts and inspire the community through meaningful events pairs well with the historical legacy of Catalina Island Museum.
"We are thrilled to welcome Johnny and feel fortunate that he has chosen to join us," said Julie Perlin Lee, executive director of the Catalina Island Museum. "He brings a varied array of skills and experience exhibiting both domestic and international artists and will be instrumental to our institution during our next chapter of growth and development."
Sampson will be responsible for planning, developing, and overseeing all annual exhibitions at the museum, which currently presents as many as five exhibits simultaneously in the galleries and public spaces.
Prior to Catalina Island Museum, Sampson worked as a consultant with CK Contemporary in San Francisco, engineering the build of exhibitions to promote the cultural legacy of emergent and established contemporary artists. Prior to his consultancy work, he served as former Exhibitions and Public Programs Manager at Pro Arts Gallery & Commons in Oakland, overseeing the organization's transition from a regional arts center into an internationally acclaimed, multi-use space for art, debate, and collaboration.
Sampson also previously worked locally as a Curatorial Associate at the Orange County Museum of Art in Newport Beach.
"I am honored to lead the next phase of exhibitions at this incredible institution. The Catalina Island Museum has an extraordinary collection that is testament to the influence the island has had nationally and internationally," said Sampson. "I look forward to partnering with this talented, dedicated and passionate team of professionals as we share the island's legacy and continue to grow the museum as an innovative resource of reflection and inspiration."