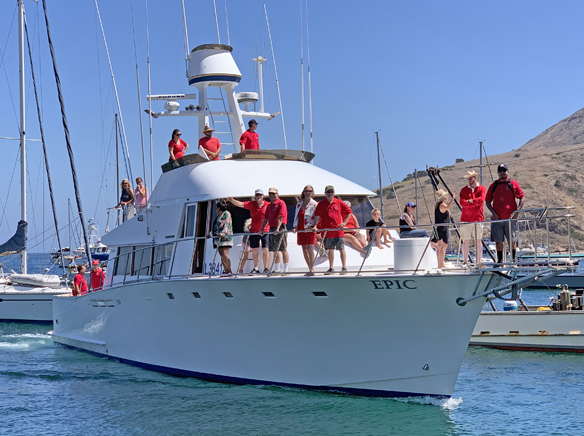 Saturday Sept. 7. was a perfect sunny day for the 17th annual Avalon Lions Club Scholarship Fundraiser.
Held each year at Two Harbors in corporation with the Santa Catalina Island Company this year's event saw a record number of nineteen craft breweries participating.
The award for the best brewery voted for by the attendees went to the Catalina Island Brew House.
Started in 2013 and located at 417 Crescent Ave. in Avalon, this Islander owned business is a favorite for coffee as well as craft beer. The three beers sampled by the Brew Fest Attendees were: Island Hop IPA, Buffalo Milk Stout and Lovers Cove Wheat with Catalina Island Sage. Congratulations to Owners Eric Huber and daughter Julia Baker.
Money raised by this fundraiser goes to the Avalon Lions Club Scholarship Fund. Each year every Avalon High School graduate who applies for a Lions Club Scholarship is granted one. Junior College, University and trade schools' attendees are all included in the awards.
Special thanks to the Catalina Island Company's Event Manager, Leslie Boulinet. Catalina Beverage Company, Wine Wearhouse and the members of the Avalon Lions Club.