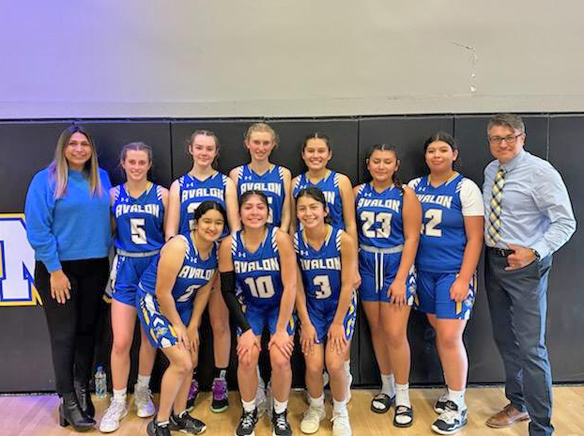 For the islander
The Lady Lancers Basketball program have continued their incredible run with an 18-2 season and a League Championship. The Lady Lancers were on a 10-game win streak when they ran into a tough Newport Christian team. Both Newport and Avalon were undefeated in league and were headed for an epic game.
They battled back and forth for four quarters with Avalon winning 33-31 continuing their win streak to 11. Two more wins later Avalon would battle their rivals again; Newport Christian. This time they would play them in Newport. Avalon built a 12-point lead early only to give it up and go down by two at half.
Again, both teams went back and forth but this time Newport would win 42-40 ending Avalon's 13-game win streak. Avalon would have to win out the remaining 3 league games to guarantee a share of the League Championship.
Avalon then systematically won the next four games; AGBU 31-42, including the last 3 league games, San Gabriel Academy 41-30, Western Christian 50-30, and Webb 43-28 assuring them a share of League.
This weekend Avalon will be closing out the regular season. First against First Baptist at 4:30 p.m. on Friday, where Avalon will be honoring their seniors; Lizette Cervantes, Vanessa Rodriguez, Emma Perico, and Kensley Flynn. The last game will be against Lucerne Valley at noon on Saturday.