Looking back on 2020 and the challenges it presented, it is easy to overlook some of the positives that came out of it. For Avalon resident Janelle Parmer the shuttering of the world allowed her some time to finish a writing project she had been tinkering with for about 10 years.
In the Fall of 2020, she finally finished a novel she had been working on and self-published the work of fiction entitled "The Other Side of the Ledge." It was her first novel and it was selected as one of five finalists in the Indie Book Awards, in the category of Chick Lit (Fiction). While she did not ultimately win the prize, the recognition of her work brought a lot of satisfaction.
"I was thankful to make it as a finalist," Parmer said.
Writing has been something she has enjoyed doing since elementary school. She grew up in Redlands California and earned a bachelor's in English from UC San Bernardino. She would add a paralegal certificate and an MBA from the University of Redlands. She worked in private law firms for much of her career, before moving to Catalina with her husband Michael, when he was hired to be the City of Avalon's assistant city manager.
While working for the Catalina Island Conservancy, Parmer found time to put some work into the novel she had been writing. "The Other Side of the Ledge," is the story of woman, Kara, whose bipolar husband, Chris, takes his own life. It follows her struggle to cope with the grief, as well as her guilt for having not been able to save or help him in his struggles.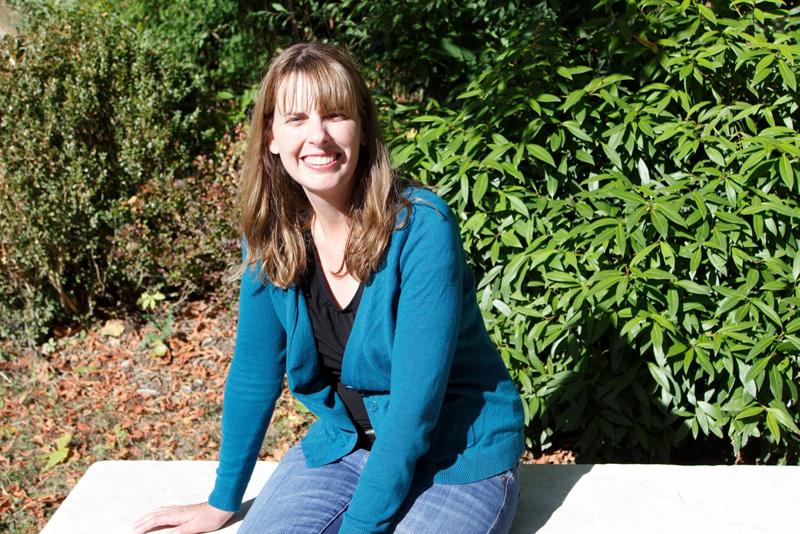 While Parmer does not have any experience with mental illness, it was a subject she cared about. She approached it almost like a personal research project, learning as much as she could about mental illnesses, like bipolar disorder, affect people. She was hopeful that her book might help others.
"I wanted to bring awareness to the importance of mental health," Parmer said.
She said the book carries a heavy topic and does dive into some deep issues. But she also notes that she made sure to find some areas to interject some comic relief and some light moments. As a self-published book, she did not have to contend with a lot of different hands in the editing process. She did use an editing service to proof it for punctuation and grammatical correctness, but overall, the primary flow of the book was her final decision. Although, that brought challenges in of themselves, such as reading a re-writing the final proof.
"You do it 1,000 times and you still want to read it again," Parmer said.
In the end, she was pleased with the final production. She said she has had people reach out to share some of their experiences regarding mental health struggles. Even some extended family members have shared stories she was unaware of prior to the book.
"It kind of opened doors in my own life," Parmer said.
In the book, Kara, works as a paralegal, the only real connection to her own life. But she enjoys using some personal background in writing. She is working on her next book, which she intends to title, "Chasing calla lilies," and one of the main characters is named Mike, after her husband. It's a romantic comedy book, so it's safe to assume at this point, that Mike will get to live.
As for "Other Side of the Ledge," it is available through Amazon in print or e-book. It is a free download for Kindle Unlimited members. Parmer also donated a copy to the Avalon Library, so it is available there to checkout for free.
For more about Janelle, visit her blog at sliceofwrite.com. You can also follow her on Instagram at @slice_of_write.
Amazon book synopsis
"A young widow finds new meaning in life in this empowering novel about the death of a husband and the way mental health plays a role in relationships. Kara McKay, a California paralegal, never expected to be a widow at thirty-seven. Now, as a young woman coping with the sudden death of her husband, Kara reflects on the ups and downs of her marriage while she uses humor to navigate pain. Supported by family and friends, Kara begins to accept the man her husband was and the new person she has become. Debut author Janelle Parmer's 'The Other Side of the Ledge' is a witty, heartfelt story about the bittersweet nature of love and loss and the power of family and friendship."