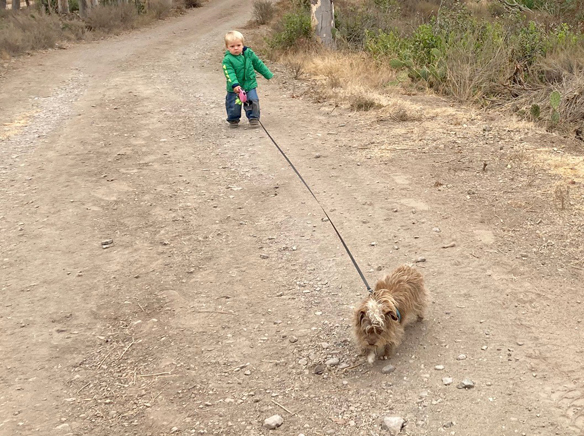 It is more important than ever to use a leash while out with your dog. Avalon city and Catalina Island Conservancy regulations state that dogs must be on a leash not more than 6-feet long at all times. Adherence to this policy is vital for several reasons.
Leashes could be referred to as a "lifeline" for all of the benefits and protections they provide. Leashing dogs helps ensure not only the safety of other animals, but the safety of the leashed dog, as well. Walking your dog on their leash helps prevent the spread of diseases such as parvo or distemper, which can be transferred through sniffing the feces of other animals. With the current deadly outbreak of Canine Distemper Virus in raccoons on the mainland, curbing the spread of this fatal disease to dogs and other animals is of the utmost importance. Having physical control over your dog's whereabouts also protects them from the dangers that vehicles and other animals could present.
Even dogs that are generally friendly can present a threat in unfamiliar situations. The Conservancy often responds to fox mortality calls. While many of these are vehicle-related deaths, between one and three endemic Catalina Island foxes are killed each year by dogs that are off leash, including one just last week!
With the current mainland CDV outbreak, we ask for your vigilance in following City and Conservancy regulations regarding leashing dogs except when in dog parks designed for unleashed animals.