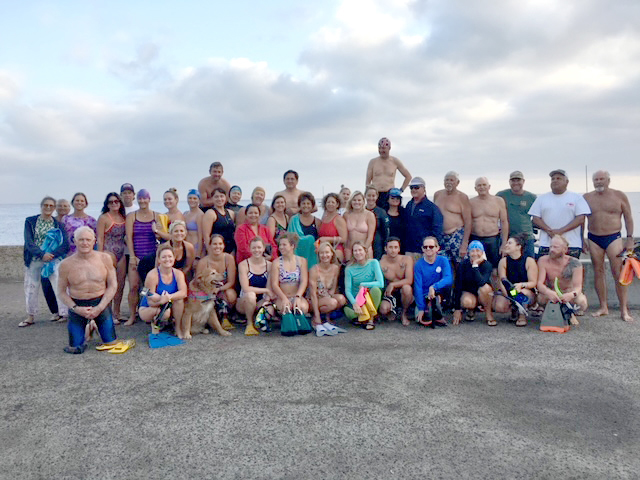 Annual event brings in $8,200 to help pancreatic cancer patients
The weather was fairly ideal for this year's fund raising swim for pancreatic cancer, according to Avalon's Charlie Canby. The event raised $8,200 for PanCan, a non-profit organization that provides assistance to pancreatic cancer patients and other forms to cancer.
About 45 swimmers turned out at 7:30 a.m. for the 2.2 mile swim to Frog Rock and back. Following the swim was a huge pot luck breakfast that negated any hopes of the swim being a weight reduction activity. The swim was put on by the Catalina Island Swim Club, a very casual and very informal group.
The swim club meets every day of the year, "In all kinds of weather", at 7:15 a.m. weekdays and 7:30 a.m. weekends and holidays at Casino Point. Visitors and casuals are most welcome. This benefit swim is an annual event and takes place on the third Saturday of September, the Art Festival Weekend in Avalon.