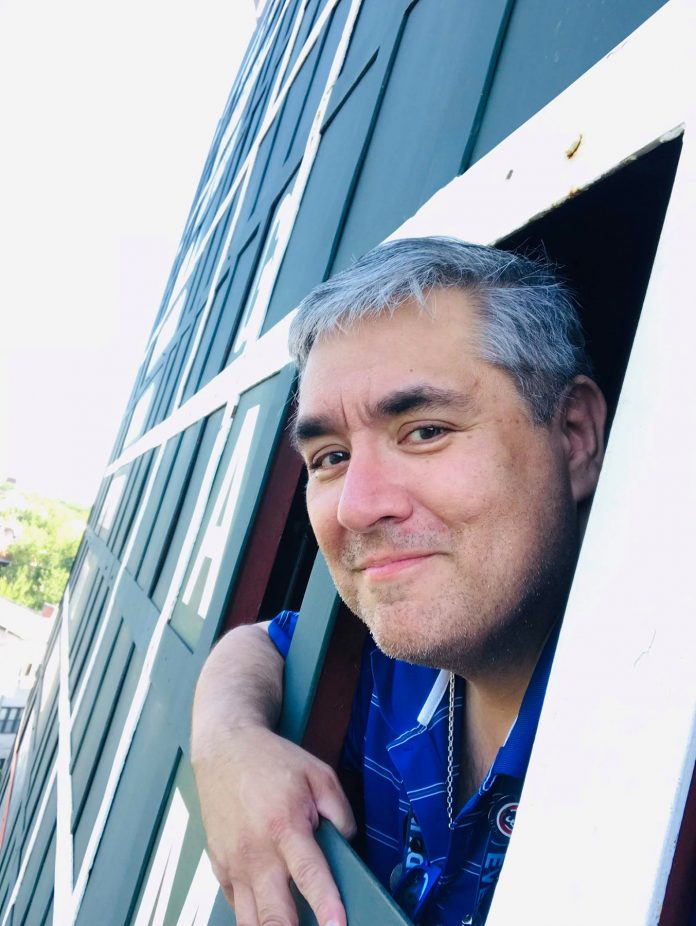 One hundred years ago this Sunday, Feb. 28, is the anniversary of the arrival of the Chicago Cubs baseball team for spring training. The Catalina Island Museum will celebrate that moment in time and the three decades that followed with a special guest speaker during a virtual event at 11 a.m., Sunday, Feb. 28, on Zoom.
Beginning in 1921, William Wrigley Jr.'s beloved baseball team traveled West for spring training on Catalina Island. This lasted for a span of 30 years, except during World War II when the island acted as a military training facility. Sports broadcasters gave updates on the team's progress but also ended up advertising Wrigley's island off the southern California coast. This resulted in lifelong Cubs fans on the island and around the country.
In honor of this historic anniversary, the museum is honored to welcome Brian Bernardoni, Chicago Cubs and Wrigley Field historian as its special guest. Through historic images and great stories, he will share the history of the Cubs, their decision to use the island for spring training, the island's own Wrigley Field and much more!
A lifelong Chicago Cub fan, Bernardoni, along with his colleague Michael Reischl and the "Way Out of Left Field Society," coordinated efforts to place a historic marker at the location of the West Side Grounds in Chicago, where the Cubs played from 1885 to 1915.
He has testified on behalf of the Chicago Cubs on land marking and Wrigley Field expansion matters before the Chicago Landmarks Commission and the Chicago City Council Committee on Buildings.
In addition to speaking in person at the museum in 2019, Bernardoni presented before the All-American Girls Professional Baseball League alumni reunion in 2013 and has been sought after for his knowledge of Wrigley Field by both authors and media outlets from George Will to CNN Radio and Sports Illustrated.
A Wrigley Field tour guide for since 1998, Bernardoni was awarded a 2016 Front Office World Series Ring by the Chicago Cubs National League Ball Club for his service to the team.
His own book on Wrigley Field is anticipated soon. He is also working with noted baseball researcher Peg Gripshower on her book about Charles Weeghman, the man who built Wrigley Field in Chicago.
The event will take place entirely on Zoom. There is still time to register! Visit CatalinaMuseum.org/calendar to register and to receive the event link. This event is offered to museum members for $10 and non-members for $15.
The museum's monthly virtual events are a great way to stay connected to its community.
These events also offer a deeper understanding of Catalina Island history, its impact on American history and often showcase items from its permanent collection. Due to the state and county mandates the museum's indoor exhibition galleries are temporarily closed.
Its outdoor exhibitions and sales galleries are currently open Wednesday–Sunday from 10 a.m.–5 p.m. at a reduced capacity with enhanced health and safety precautions to ensure the safety of visitors and staff.
For more information, visit catalinamuseum.org.
About Catalina Island Museum
The Catalina Island Museum offers the best in art and history exhibitions, music and dance performances, lectures by guest speakers from all over the world, and the finest in silent, documentary and international film. The museum's Ada Blanche Wrigley Schreiner Building is located in the heart of Avalon at 217 Metropole Ave.
For more information, the call the museum may at 310-510-2414 or visit CatalinaMuseum.org.