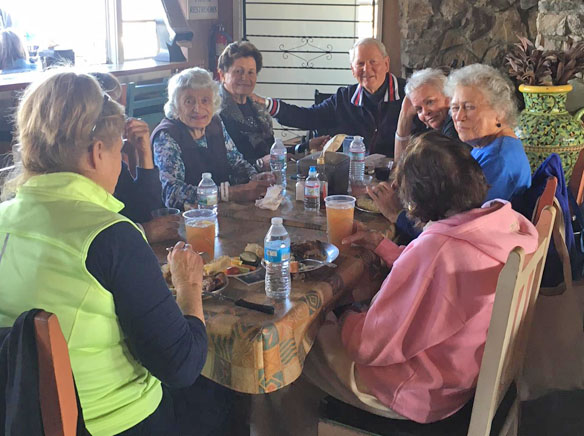 For the Islander
A yummy dinner and fundraiser brought together over 100 community members at Catalina's historic Airport-in-the-Sky last Saturday. Guests enjoyed a delicious BBQ dinner with all the fixings prepared by the talented staff at the DC-3 Grill and Gifts. The weather was gorgeous and the views sublime, even if the bison chose to hide from sight.
Apart from it being a lovely evening, there was a purpose to this island hukilau. For the first time since its inception in 2014, the Catalina Island Foundation (CIF) teamed up with DC-3 Grill and Gifts to raise funds for many local initiatives supported by the foundation. Over $4,000 was raised through ticket sales, silent auction proceeds, donations and raffle ticket sales. The funds will be earmarked for future community improvement projects and initiatives.
Many people contributed to make this such a successful event," said Mike Rivkin, CIF Board "We are hugely grateful to our hostess Sue Rikalo, her staff, and all the volunteers who helped make this such a memorable evening."
The Catalina Island Foundation is an island-based fund dedicated to supporting local non-profit groups. Since its establishment, CIF has donated more than $100,000 to such organizations, helping to improve many different areas of island life. For more information, please visit www.catalinaislandfoundation.org.