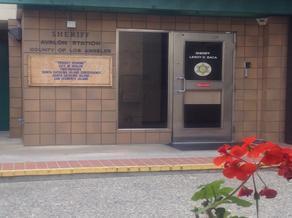 Editor's note: The following is the Avalon Sheriff's Station significant incidents report for the week of April 10 to April 16, 2018. All suspects are presumed innocent until proven guilty in a court of law. Many people who are arrested do not get prosecuted in the first place and many who are prosecuted do not get convicted.
April 10
• Deputies arrested Daniel Warren, of Avalon, on suspicion of assaulting an individual on the 603 block of Beacon Street. The victim was transported to the hospital and recovered from his injuries.
April 11
• Deputies and paramedics responded to 409 Crescent Avenue regarding a 30-year-old woman suffering from a medical problem. She was examined and she was fine.
April 12
• Deputies arrested Jonathan Torres, of Avalon, on suspicion of possessing methamphetamine near Crescent Avenue and Whittley Avenue.
• Deputies responded to a 35-foot boat that crashed onto the rocks near Pebbly Beach Road. There were no injuries.
April 13
• Deputies arrested Joshua McKerr and Zachary Babinski, both of Huntington Beach, on suspicion of starting an illegal fire and vandalism in Descanso Canyon.
April 14
• Deputies and the fire departments responded to Playa Azul Avenue regarding a fire. It turned out the smoke was from burnt food in the kitchen.
April 15
• Deputies responded to the 343 block of Tremont Street regarding a family disturbance. Both parties were counseled. No criminal laws were violated.
April 16
• Avalon Code Enforcement and Sheriff's Department deputies stored four abandoned vehicles and had them shipped off the island.
Safety Note
Despite crime being low in the city of Avalon, please remember not to leave valuables in your vehicle.
Let's work together to prevent crimes from occurring.