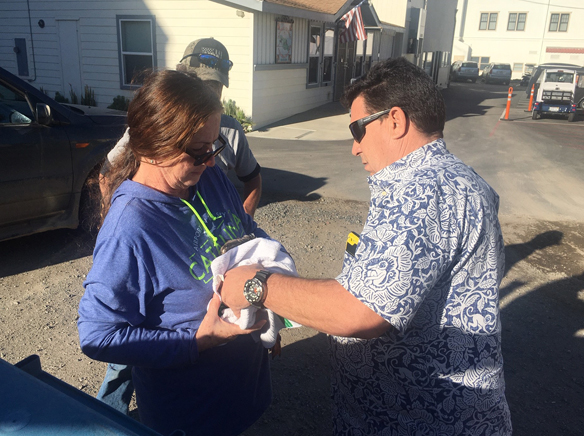 Editor's note: The following is the Avalon Sheriff's Station significant incidents report for the week of Feb. 5 to Feb. 11, 2020. All suspects are presumed innocent until proven guilty in a court of law. Many people who are arrested do not get prosecuted in the first place and many who are prosecuted do not get convicted.
February 5
• Deputies arrested Cade Elmblad from Julian, California, on suspicion of drunk driving, being involved in a traffic collision, rolling a golf cart, and injuring his passenger on Wrigley Road and Middle Terrance Road.
• Deputies arrested Richard Patterson from Avalon on suspicion of drunk driving after he was involved in a traffic collision and was found passed out next to the damaged golf cart.
February 6
• Deputies conducted patrol checks on Pebbly Beach Road regarding speeding vehicles. The speed limit is 20 mph. Please drive under 20 mph.
February 7
• Deputies and the fire departments responded to a traffic collision in the 200 block of Clarissa Avenue. An 11-year-old ran into the street and was hit by a slow moving golf cart. There were no injuries.
February 8
• Deputies arrested a juvenile on suspicion of driving without a license on Chimes Tower Road. The juvenile was released to her parents.
• Deputies issued another motorist a citation at Crescent Avenue and Metropole Avenue for driving without a valid driver's license.
• Deputies at Two Harbors issued citations to two boaters at Catalina Harbor for not displaying their vessel numbers on their vessels.
February 9
• Deputies were called to the 300 block of Eucalyptus Avenue regarding a theft. Someone stole a kids' razor scooter from in front of the victim's residence.
February 10
• Deputies arrested Juan Nava from Avalon on the basis of an outstanding $50,000 warrant for illegally possessing methamphetamine and narcotic paraphernalia. During his arrest, he allegedly again possessed methamphetamine, narcotic paraphernalia and was under the influence of an illegal narcotic. The arrest occurred in the 300 block of Metropole Avenue.
• Deputies and first responders responded to the Airport in the Sky regarding an airplane collision. A "Bonanza" aircraft failed to stop at the end of the runway and ended up crashing down a mountain side, landing upside down. The pilot and passenger were not injured.
• Deputies arrested a 17-year-old juvenile for allegedly assaulting her mother at Bird Park. The juvenile was not released to her parents and was transported to juvenile hall.
February 11
• Deputies stopped a motorist in the 100 block of Crescent Avenue for a variety of vehicle code violations. The motorist was given a warning to make the corrections to his golf cart.
Safety Note
Do not drink and drive. One drunk driving conviction can cost you $15,649. Some of these costs will depend on your case. If someone is injured, you will be looking at a felony charge and the cost will go up.