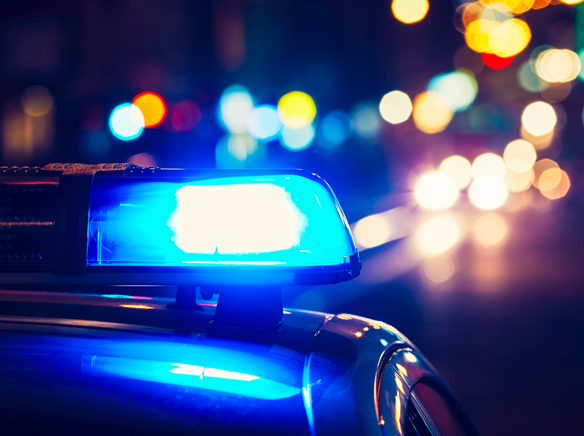 Editor's note: The following is the Avalon Sheriff's Station significant incidents report for the week of Dec. 4 to Dec. 10, 2019. All suspects are presumed innocent until proven guilty in a court of law. Many people who are arrested do not get prosecuted in the first place and many who are prosecuted do not get convicted.
December 4
• A victim reported that someone vandalized his golf cart. The roof of the golf cart was bent as if someone pushed on the side of the roof damaging it.
December 5
• Deputies received a call at the Avalon School regarding a student that possessed narcotic paraphernalia. Deputies arrested a 16 year old juvenile on suspicion of possession of paraphernalia. He was released to his parent.
December 6
• Deputies received a call of bicyclists riding in the middle of the street on Pebbly Beach Road. The caller was afraid the bicyclists might get hit by one of work trucks in the area. The bicyclists were located eating at a local restaurant.
December 7
• Deputies received a call to keep the peace during a child custody exchange on Tremont Street. Everything went smoothly.
December 8
• Deputies warned a female for having a dog on "Front Street." The female was very cooperative and walked her dog to another street.
December 9
• Deputies arrested a 17 year old juvenile at the Avalon School for pushing a school employee while yelling at him. The juvenile was released to his parents.
December 10
• Deputies arrested Angel Marquez from Las Vegas for allegedly stealing an expensive pair of sunglasses from a business on Crescent Avenue. After stealing the sunglasses, the suspect got onto the cruise ship. Deputies went on the cruise ship and arrested the suspect.
• Deputies arrested Sandra Gutierrez from Avalon for an allegation of an assault that occurred on Tremont Street.
Safety Note
When purchasing a gift card for the holidays, make sure the card number has not been exposed prior to purchasing it. Look at the back of the card and ensure the card number is still covered with the scratch off material.
If the material has been removed, do not purchase that particular gift card.