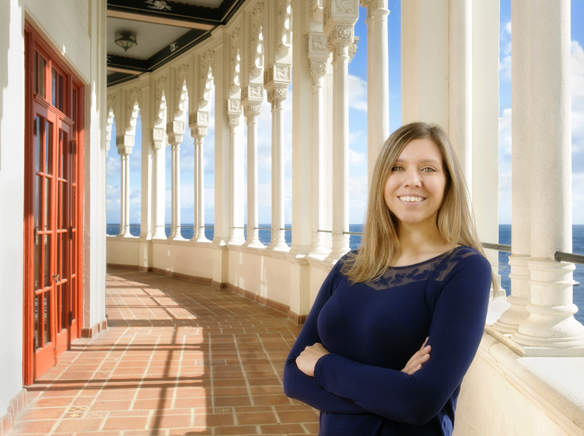 Island enthusiast loses four-year battle with cancer
Samantha Rose Prince, a former member of Avalon's business community, died on Aug. 17. She was 37, according to information posted online by the Royce-Chedzoy Funeral Home.
Her death concluded a four-year battle with cancer.
A memorial service was held for her in Watkins Glen, New York, on Aug.22
"Samantha was a published children's book illustrator, loved playing games, watching movies and dancing with her children," according to the Royce-Chedzoy Funeral Home notice.
"A treasured friend, a valued team member, way too young to go," said Jim Luttjohann, president and CEO of what is now Love Catalina Island. It was the Catalina Island Chamber of Commerce and Visitors Bureau when Luttjohann arrived and met Samtantha Prince, who he described as the best mom on the planet.
"She naturally drew people to her," Luttjohann said.
"Effectively she ran the visitor center," he said. Her title was visitor and member services manager.
A caller to the visitor center would have spoken with either Samantha Prince or another employee.
Every hotelier, every restaurateur, communicated with her frequently.
According to Luttjohann, she began working for the Chamber in October 2009.
A GoFundMe page was created on Aug. 18 for the Samantha Prince Memorial. The goalis to raise $30,000. As of Thursday morning, the online campaign had raised $21,414 from 168 donors.
"Samantha's wish was that her children, Mason (11) and Hannah (9) be taken care of," according to the Samantha Prince Memorial page.
"The surviving Prince-Savoie family will be forever grateful for your donation. Your generosity will allow them to start a new chapter in which they will face the future with health, security and optimism," according to the post.
According to the funeral home, "She is survived by her partner, Randy Savoie; children Mason and Hannah; step-daughter Kaelyn Savoie; parents Ricky and Ruth Prince of Montour Falls; sister April (Kyle) Bronson; grandfather Willard "Bill" Prostka; father-in-law Ronnie Savoie Sr.; sister-in-law Lauren Savoie; brother-in-law Ronnie Savoie Jr. (Wendy); uncle Jeffrey (Sharon) Prince; and numerous other aunts, uncles, cousins and friends.
The link to the Samantha Prince Memorial:
https://www.gofundme.com/f/samantha-prince-memorial?fbclid=IwAR0doIaVgiw6iYqfUzNqC0ypSJSU2seSfHmorTzW0V–N5rY2UEKCFQKsLg