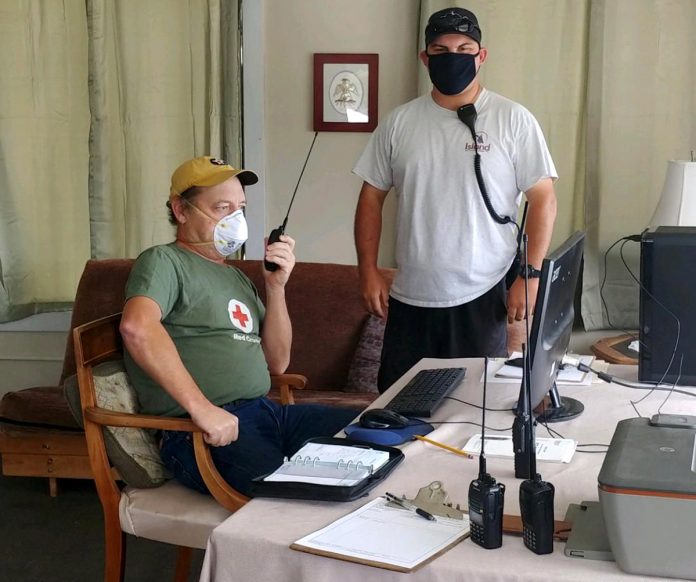 Drill addressed three different emergency scenarios as a result of a large earthquake
Local ham radio operators and the American Red Cross teamed up Saturday for the National Red Cross Emergency Radio Drill.
The drill revolved around a hypothetical earthquake and how local hams would stay in touch with the Red Cross on the mainland if normal communications were disrupted. This would also aid emergency communications operations at the Catalina Island Medical Center.
During the hour-long event, local Red Cross and Avalon Lions Club volunteer Jim Watson maintained communication with Red Cross ham radio operators in the Los Angeles region via Winlink, a messaging system capable of transmitting digital information, such as forms and images, over ham radio frequencies. Meanwhile, local hams Gabriel Saldana and Glen Gustafson relayed intra-island messages via local VHF and UHF ham radio frequencies.
As part of the drill, Watson was required to send three different scenarios that might happen as part of a large earthquake on the island.
"The first scenario involved the disabling of our fresh water distribution system here on the island and how we would deal with that given that there could be as many as 8,000 people on the island," he said.
He said the other two scenarios involved the setting up of an emergency shelter on the island, including the need for cots, food and medication.
The next drill will be held in October, according to American Red Cross Los Angeles region spokesman Mark Chung, who coordinated the drill statewide.