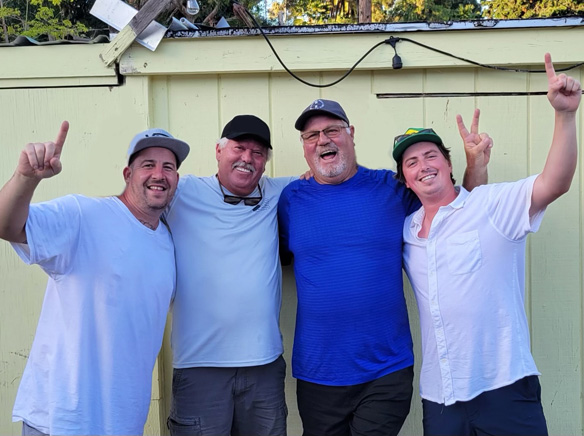 Weekend event raises money for student-athlete scholarship
The Margaret G. Hall Scholarship is alive and well thanks to the generosity of the Avalon community and the Hall family. For the past 25 years the family has gathered together on the first weekend of August, here on beautiful Santa Catalina Island. Then 17 years ago they began to have a golf tournament to raise money for a $2,000 scholarship to be given to a boys varsity basketball player each year to help pay for some of their first year college expenses.
This year's weekend began on Thursday, Aug. 3 with an informal get together at the newly opened Top Side Cafe where local musician Eddie Hoffman performed for family and friends. Then on Friday we played golf and raised over $2,000 through the tournament and a raffle that took place at the Sand Trap Restaurant afterwards.
On Saturday the family gathered at Hamilton Cove for its annual beach party where a fun time was had by all. The Hall family really appreciates all the businesses that donated raffle prizes and the locals who participated in the tournament and the raffle.
The Hall Family Reunion Weekend is a tradition that we hope never ends, seeing that it unites family and friends and at the same time provides for a $2,000 scholarship. Life is good on Catalina Island.