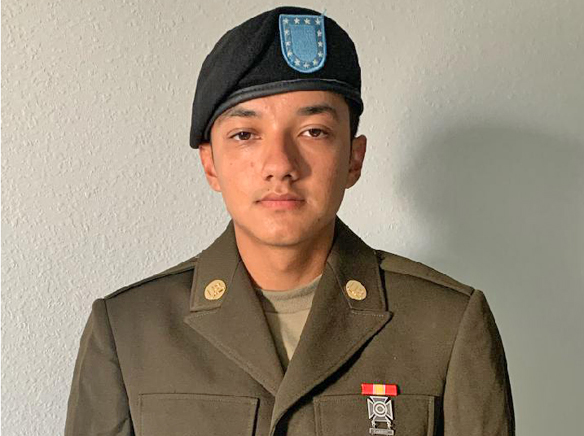 Upon his graduation from Avalon High School Emmanuel Perez was ready to ship out to his post as a member of the U.S. Army. Perez recently left for Virginia where he has begun training as a diesel mechanic and has applied for a spot in Airborne School, according to his father Salvador Perez.
Salvador said his son actually complete Basic Training in Oklahoma during his summer break after his junior year in high school. He returned to Avalon to complete high school and after graduation, was ready to enter the Army as a Private 1st Class, now his current rank.
Salvador said his son enlisted for a six-year term. He said he was able to visit Oklahoma for his son's graduation from Basic Training. The family has been on Catalina for more than 30 years.
"All his life, he's been on Catalina," Salvador said of his son.