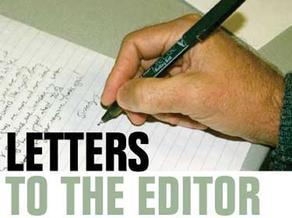 Compassion and kindness
Editor's note: Due to the fact that some names were printed incorrectly in the letter below last week, The Islander is reprinting it this week:
Dear Editor:
On Sunday, Oct. 6, a group of us went to Steve's Steakhouse and had a lovely meal in the Rose Room. My friend told us she was beginning to feel light-headed. Within seconds she was unconscious and on the floor. We called 911. The paramedics arrived within 3-4 minutes. The restaurant staff was so professional and considerate. They relocated guests at adjacent tables discreetly away from the scene and helped move furniture to make way for emergency personnel. Firefighter/Paramedics Frank, Mike, Gary, Steven and others worked quickly to examine and transport my friend to the ER.
Dr. Laura Ulibarri, Olivia Mello, RN, and Salvador Pedroza, the medical records assistant, were able to get all the information they needed and promptly performed blood tests, an X ray and a comprehensive exam. Everything was done with compassion and kindness. The good news is that my friend was fine after some minor treatment. The better news is that the staff at Steve's Steakhouse, the firefighter/paramedics and the ER personnel were all skilled at their jobs and facilitated the best possible outcome. The paramedics responded with compassion to assist and comfort my friend. The ER staff handled admission, treatment and discharge with care and consideration.
We are so fortunate here in Avalon to have the fire station and hospital so close in an emergency situation.
Plenty of people complain about or belittle others. I want to say "thank you" to the conscientious people in Avalon in "restaurants and rescues" just doing their jobs with dignity and diligence.
Judy Hibbs
Avalon