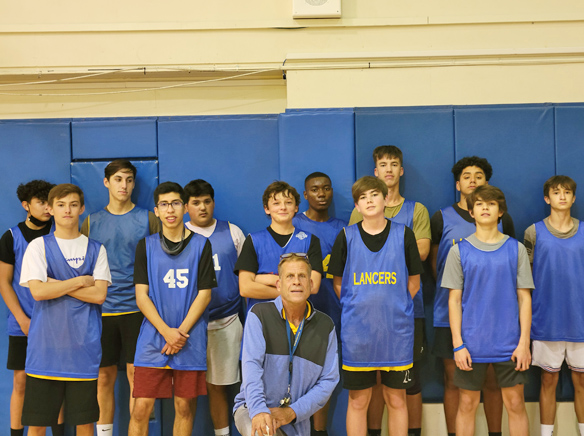 The Avalon Boys Basketball program has been working hard in the gym and weight room to get ready for the upcoming season. We have 16 players trying out for two teams, a JV squad and a Varsity team. Some of our younger players will play on both teams to gain even more experience and help out the cause.
Our varsity team will be led by five seniors: Adrian Castro, James Hall, Juan Hernandez, Corbin Machado, and Kaiwann King. They will be joined by juniors Wallace Keppel and Adan Ventura, and sophomores Aaron Castro, Cole Konigsmark, Nalu Machado Martin, Brandon Moreno and Darren Hall.
This is a combination of young and old and should be an exciting team to watch. In addition to the five sophomores that are on the varsity team our JV squad will be led by junior Jamin Gomez, sophomore David Talsky, and freshmen Jacob Mello, Hemp Reef, and Manases Rubio. This is a very young group that is eager to get on the hardcourt and gain some much-needed experience.
Our first games are at home on Saturday, Nov. 27, at 4 and 5:30 p.m. against Bolsa Grande. Come on up and support our Lancer hoopsters as they embark on a new season.