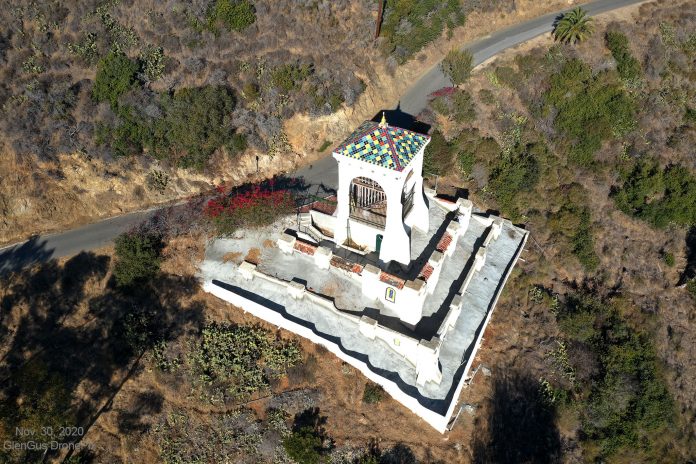 Virtual fundraiser for chimes set for Sunday, Dec. 13
The Catalina Chimes Tower Foundation is hosting Carol of the Bells, a virtual shopping gala and celebration of the Chimes Tower, this Sunday, Dec. 13, from 5 to 6 p.m. at https://one.bidpal.net/carolofthebells.
Carol of the Bells will feature tales of the chimes throughout the years, a virtual walkthrough of the chimes and keyboard, an update on the restoration and more.
Also part of the event is a silent auction, comprised of vintage Catalina pottery, original artwork and one-of-a-kind experiences — both on Catalina and off the island. Eager shoppers can visit https://one.bidpal.net/carolofthebells today as early bidding for the silent auction is now open.
The event features a special auction item – A Long Winter's Nap – that includes a three-night stay at Hotel Atwater, private cabana and lunch and Descanso Beach Club, transportation to Two Harbors aboard the Cyclone, a day at Harbor Sands in a beach palapa and more. Admission to Carol of the Bells is complimentary, but there are additional ticket levels that include fun gifts.
Individuals who can't get enough of the Chimes Tower will want to consider the Chimes Club. For an annual membership fee of $300 per person, club members will receive admission to all Catalina Chimes Tower Foundation events in the coming year, an annual Chimes Club vintage ball cap, in a new color each year, embroidered with "Chimes Club," one year of membership,and recognition on CatalinaChimes.org. More information is available on the Carol of the Bells website.
The Catalina Chimes Tower Foundation usually hosts an in-person event every autumn to provide the community with an opportunity to celebrate the progress of the restoration and to honor this Avalon landmark. The 2021 event was moved online for the well-being of all.