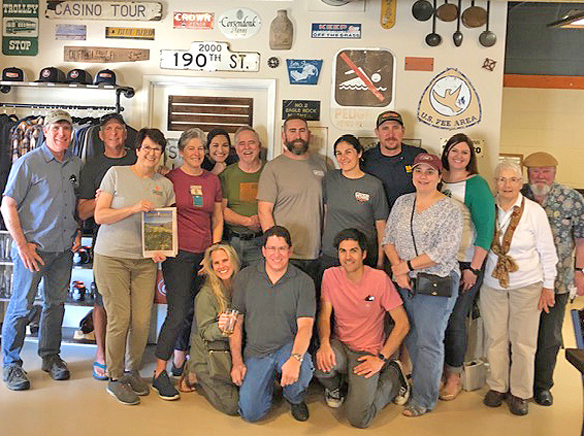 Ryan McKay has opened a craft beer microbrewery located "over town" in Monrovia, naming his establishment for the term islanders use to describe the mainland. Ryan and his wife, Nicole White, graduated from Avalon High School and they both still have family on the island.
Over Town Brewing Company is a brewing facility with a taproom located at 227 W. Maple Ave., just one block from the former Route 66 and one block from Old Town Monrovia. For the opening weekend, March 15-16, they had 10 different beers on tap, all brewed on the premises. Several islander friends stopped by to sample the wares and wish the new venture success.
Ryan and his business partner, Carlos Plazola, met during their college studies in graphic design at Woodbury University. They put their design and industrial skills to work converting the Monrovia building into a beer production and tasting room facility, doing much of the buildout themselves.