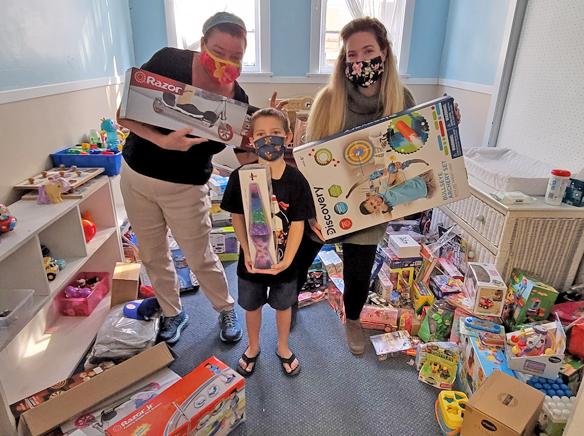 It has been a rough year for everyone; 2020 has shown the worst side of people and the incredible generosity and outpouring of love from others.
One event every year represents the best of Catalina unity, the giving spirit of the Holiday Food Basket Program. The program provides a holiday dinner as well as Christmas gifts to families in need. Although the program is administered by the city of Avalon's Community Service Department, many community factions were involved in making it happen. Avalon schools, local churches and the food pantry help research and provide names of those who might be in need.
Based on the money donated by Rotary Club, Lion's Club, the law firm of Best, Best and Krieger, and Catalina Island Company, the city was able to purchase 45 full dinners and provide a cooked dinner for their Senior Meals on Wheels program. This year's program featured over 120 toys donated by local Southern California Edison dmployees. We at the city and those who received the generosity would like to thank all of those involved.
It was a true caring of Avalon by the residents and businesses of Avalon. This year's dinner included a 12- to 16-lb. turkey, potatoes, green beans, a can of gravy, stuffing, a pre-made salad, a bag of sweet rolls, an apple pie, a bottle of cider and a $25 gift certificate to Vons. To help single people in need there was $25 gift certificates to Vons.
The families did not walk away without gifts for all their children 12 and under. There were plenty of toys for all the boys and girls of the families, from robot makers, Legos, fishing poles, Barbies, Hot Wheels, makeup and archery sets.
If you or someone you know might be in need in the future, contact the Community Service Department 310-510-0220 ext. 231.