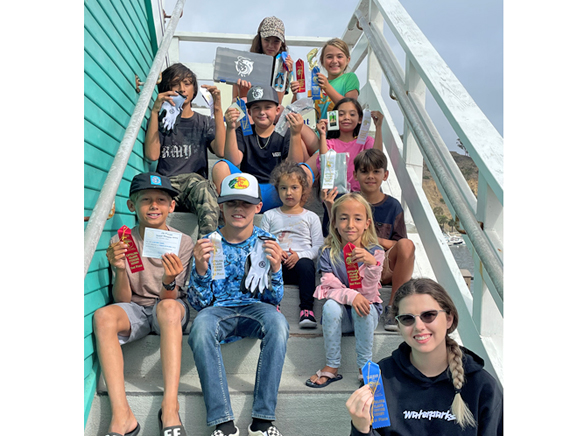 The following are the Kids Fishing Derby results for Aug. 3, 2022.
A total of 33 kids from Avalon, San Jose, Santa Barbara, San Diego, Winsdsor to Orange county participated. A total of 155 fish caught.
The derby is held every Wednesday during the summer season.
The 2022 derby is scheduled to end Aug. 24.
10 and under Most Fish Caught
1st-Natalie Bianca, San Jose 17. 2nd-Alexandra Rameson, Santa Barbara 14. 3rd – Jackie Fansler, Avalon 13
11-16 most fish caught – 1st-Jade Baxerdale, Los Angeles 11 2nd- Jose Bionchi, San Jose 10. 3rd – Conner Ennis, Lake Isabella 9
10 and under Biggest Fish
1st – Lucius Lichtenhan, Avalon 17" 2nd- Natalie Bianca, San Jose 16.5" 3rd-Paul Sanchez, Avalon 15.5.
11-16 Biggest Fish
1st – Jose Bionchi, San Jose 16.5", 2nd- Crew Ronda, San Diego 12 ½", 3rd – Trevor Fansler, Avalon 12'