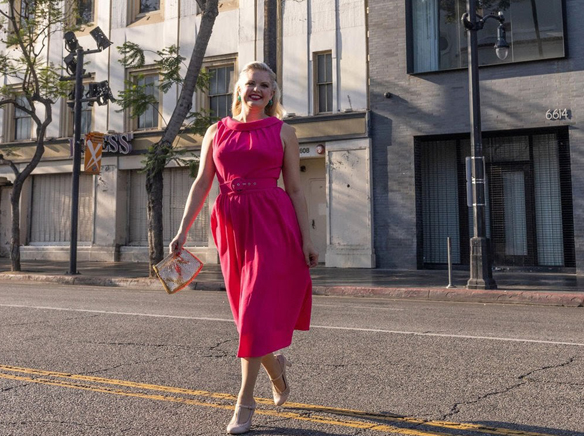 Historian and founder of the Old Hollywood Walking Tour, April Clemmer, traces the origins of Hollywood as part of the February edition of First Fridays at the Museum: Old Hollywood with April Clemmer on Friday, February 4 at 6 p.m. In this virtual representation, April weaves together the events that led to Hollywood being located in a tiny suburb of Los Angeles, originally meant to be a cultured yet rustic retreat for those escaping harsh winters and city life.
With detailed research and archival photographs, April illustrates how factors as diverse as a world war to a last-minute lucky guess led to the creation of Hollywood as we know it today, as well as the film industry's use of Catalina Island to represent exotic locales around the world. This virtual event will take place on Zoom and is free for museum members and $5 for non-members. For more information on the museum's calendar of events, visit CatalinaMuseum.org/Calendar.
Catalina Museum for Art & History remains committed to the health and wellness of museum guests, employees and the surrounding community. Enhanced safety measures have been put in place including increased frequency of cleaning services and disinfecting all high-touch surfaces, and the addition of hand sanitizing stations. The museum encourages visitors to pre-purchase tickets and to use credit or debit cards for transactions. Catalina Museum for Art & History is operating in accordance with the most current guidance from state and local health agencies. The museum is open Tuesday through Sunday and closed on Mondays. For more information about the Catalina Museum for Art & History, visit CatalinaMuseum.org. To stay connected, follow the museum's social media platforms @CatalinaMuseum on Facebook, Instagram, and Twitter.