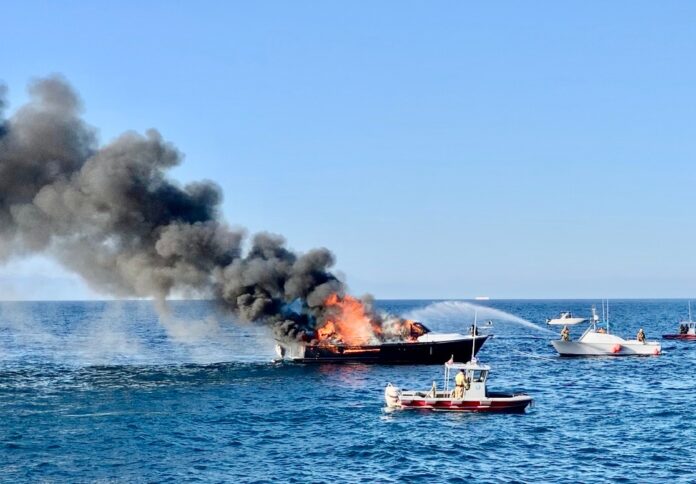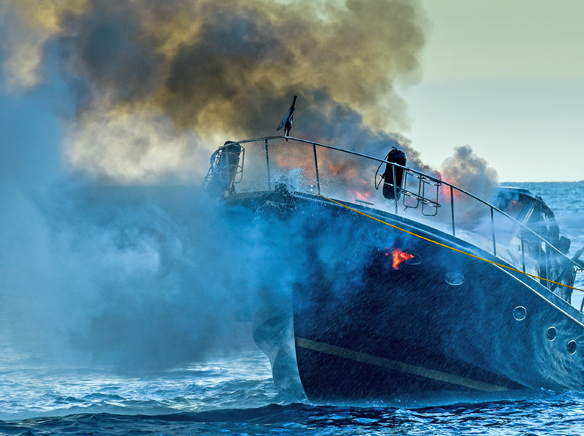 No one was aboard when a fire caused a boat to ultimately sink on Wednesday, July 13.
Sgt. Grayson Kline of the Avalon Sheriff's station put the event at 5:10 p.m.
"We saw it around 5PM after coming out of a casino tour," according to a message from Tony Griswold Rubolino.
Kline said that the owner and his wife had just arrived and moored their boat.
He said the owners turned off the power and turned on the generator.
About 1 minute after they turned off the generator, they saw smoke. They reported the problem and evacuated the boat.
"The boat was anchored 2nd spot over from the dock. We saw first responders en route," Rubolino wrote.
"At first they went to the boat and released it from anchor and brought it over to the dock," Rubolino wrote.
Kline said fire fighters were unable to safely access the engine room.
He said fire fighters towed the vessel to shallow waters, where it became fully engulfed in flames and eventually sank.