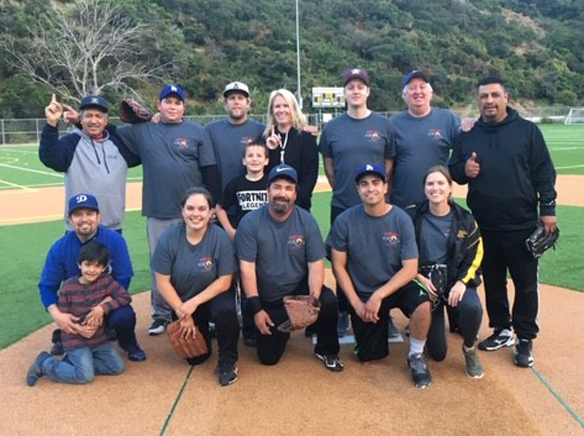 The final game of the Catalina co-ed softball season was played last week between Coyote Joe's and Straight Up Builders.
Coyote Joe's was up first, and turned a walk into a run. Straight Up Builders opened the bottom of the inning with an inside-the-park homerun from Jose Cuevas. An error scored on the RBI double from Bart Glass.
In the third inning, Coyote Joe's regained the lead with three runs off two base hits and a double from Chuy Sillas. Straight Up Builders added a run in the bottom of the fourth. Weston Leonardi had a double in the effort. Coyote Joe's turned an error into a run in the fifth.
In the sixth inning, Coyote Joe's got busy with two base hits, a walk, a double from Chuy Sillas and a triple from J D Laflin to bring home five. Defense ruled the rest of the game. The game ended with the score Straight Up Builders 3, Coyote Joe's 10.
For Straight Up Builders Jose Cuevas and Jon Quarnstrom collected two hits. Weston Leonhardi, Bart Glass and Alex Trainer had one hit. For Coyote Joe's Chuy Sillas, J D Laflin and Katrina Romo collected two hits. Ryan Hinkley, Juan De La Cruz, Francisco Bravo, Ron Bevins, Tino Rodriguez and Hannah Salamunovich had one hit.
Thank you to our sponsors, Bravo's Landscaping, Coyote Joes, Straight Up Builders and The Lobster Trap for your support. You help make our league possible.
It was a fun season – see you in the fall.