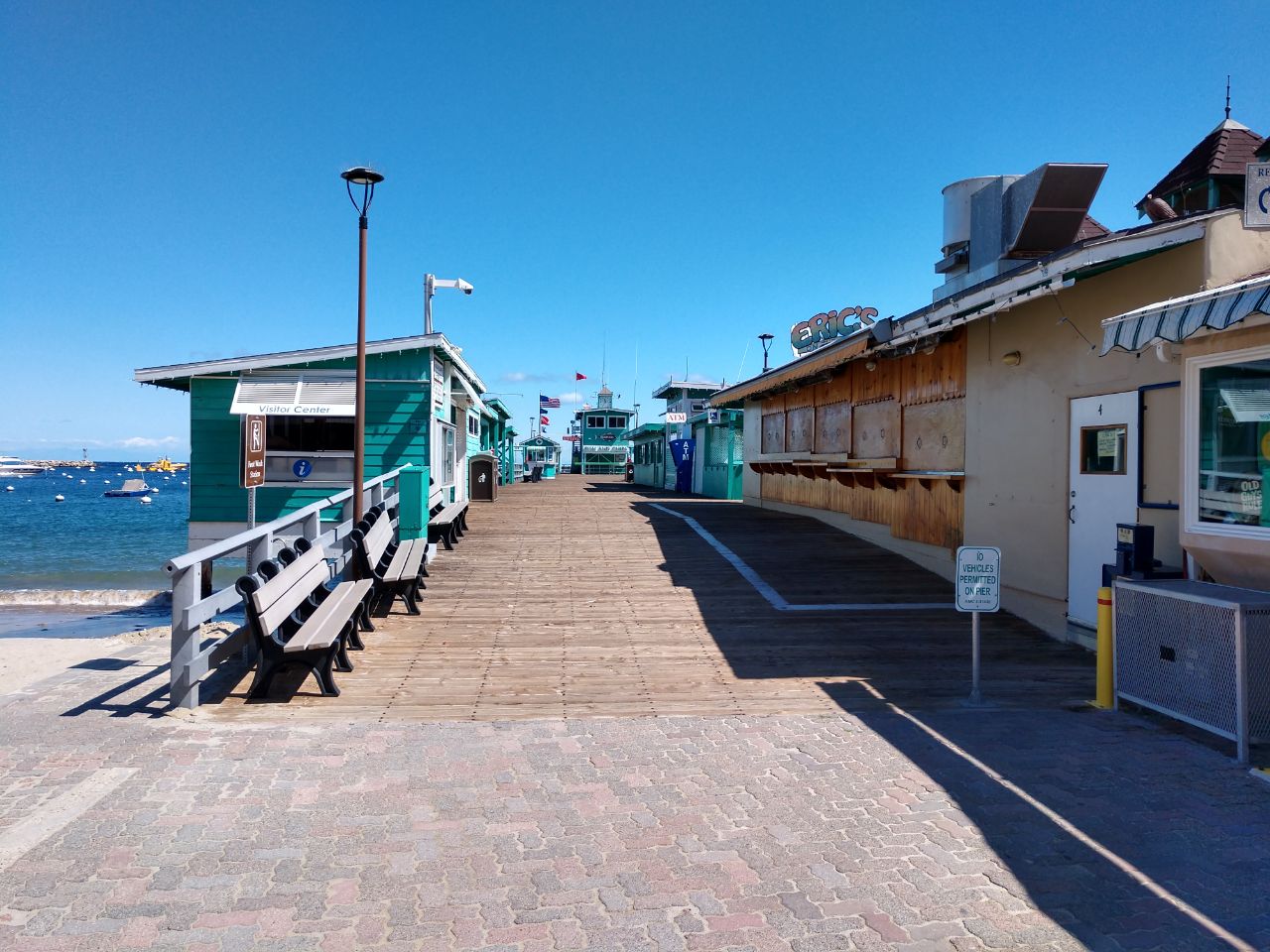 Street sweeping, ticketing for no parking sweeping violations will continue
The City of Avalon has reduced its hours of operation and accessibility to the public. City Hall hours are 8 a.m. to 5 p.m., Monday through Thursday, and is closed from noon to 1 p.m. on all of those days. City Hall is closed on Friday.
The city is temporarily suspending public access to all city facilities (City Hall, Harbor Pier Office and Fire Station, etc.) Staff is still available on limited schedules by phone and email.
Suspended City Operations
• Annual Vehicle Registration (annual deadline of April 1) will be postponed while City Hall is closed to normal public access. The deadline will be extended by three (3) weeks at a minimum but the actual deadline to register is TBD. For more information on Vehicle Registration visit the city website, cityofavalon.com.
• Due to the confined space, the Avalon Harbor Department will temporarily suspend dye-tablet testing onboard all vessels.
• Fire Inspection Services will be temporarily suspended.
• Residential Housing Inspections will be postponed.
• New guidelines for public and private events prohibit any large gatherings over 50 people
• Additional guidelines for events and gatherings for 10-49 people
• Fixed-Route Service – the Garibaldi buses – are suspended until further notice. Note, the Dial-a-Ride service will continue to operate.
The City declared a State of Emergency at the City Council meeting on Tuesday, March 17, 2020 and will be activating the Emergency Operations Center as well.
These measures are necessary to enable the City of Avalon to seek reimbursement of costs as a result of the COVID-19 Novel Coronavirus as well as enable the City of Avalon to enact and implement emergency plans. This is not a declaration to incite panic or anxiety.
City Programs & Activities cancelled or postponed:
• Avalon Youth Basketball is postponed until a future date TBD.
• Spring Sessions of Dance, Tumbling, Ninja, and Breakers are postponed until a future date TBD.
• Open Gym Basketball and Volleyball are postponed until a future date TBD.
• Senior Meals is postponed until a future date TBD.
• Outrigger Canoe Club on March 16, 2020 is postponed until a future date TBD.
• Prime Timers Miniature Golf and Lunch on March 20, 2020 is postponed until a future date TBD.
• Prime Timers Museum Islander Day and Lunch on March 29, 2020 has been cancelled.
• Prime Timers Outdoor Twine Lanterns and Lunch in April is postponed until a future date TBD.
• Teen Center is closed until a future date TBD.
The City will also be closing rentals of all facilities at this time, which include Tremont Hall, and renting any park.
City Parks and Outdoor Recreational Activities
Walking, hiking, biking and running in City parks and along the beach is still allowed. However, the public is strongly encouraged to maintain at least six feet of physical distance between persons and, where possible, avoid touching foreign objects and surfaces with your hands — consider using your elbow. Surfaces may include handrails, water fountains and crosswalk buttons. Where contact cannot be avoided, do not touch one's face until able to wash hands with soap and water for at least 20 seconds.
Research suggests that COVID-19, otherwise known as coronavirus disease, can remain on some surfaces for up to 72 hours and therefore presents an invisible risk.
The following City facilities have been closed:
Knabe Park
• Swings
• Playground
• Volleyball
• Basketball
City Park
• Playground
Kids Park
• Playground
• Outdoor Fitness Equipment
Joe Machado Field
Street Sweeping
To help maintain clean public streets, street sweeping will continue, and ticketing for violations of the No Parking for sweeping will continue.