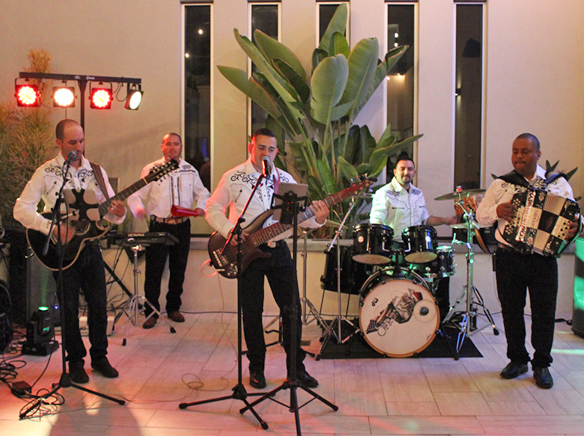 Museum events will also celebrate Rosie Cadman's 96th birthday and Silent Film
Catalina Island Museum to Celebrate Cinco de Mayo, Rosie Cadman and Silent Film
You are invited to the Catalina Island Museum for three key events in the coming weeks. Each of these events will take place outdoors on the museum's second level and will follow all safety guidelines.
Cinco de Mayo Celebration
Wednesday, May 5
Dust off your dancing shoes. This event features access to the museum's galleries including the Titanic: Real Artifacts, Real People, Real Stories exhibition, live music by everyone's favorite local band Sin Frontera, a performance by Quetzal Folklorico, taco bar by Coyote Joe's and a pinata art project for kids of all ages.
Catalina Story Project screening of Rosie
Saturday, May 8
Celebrate beloved local resident Rosie Cadman's 96th birthday and be the first to view the museum's Catalina Story Project documentary film about Rosie herself. Learn about Rosie's family, how she came to own the fish market at the end of the pier, the weighing of record fish and much more. See Catalina Island history through her eyes and her vantage point at the center of Avalon Bay. The reception includes time to visit with Rosie, meet her family, enjoy appetizers generously provided by The Lobster Trap and birthday cake to celebrate her birthday.
Avalon Silent Film Showcase
Saturday, May 15
The Catalina Island Museum's Avalon Silent Film Showcase is one of the world's longest running annual celebrations of Silent Film. Still unable to gather hundreds of filmgoers together in the Avalon Casino Theatre, the museum has made a couple of changes to the program.
This year only, the Silent Film Showcase will take place in the museum's Ackerman Family Amphitheater with a screening of the award-winning Spanish silent film Blancanieves (2012). Set in 1920s Spain, this story is centered on a female bullfighter and is a twist on the classic Snow White fairy tale. All ages are welcome.
These events will take place outside in the museum's amphitheater and open-air plazas with everyone appropriately spaced. Masks are required. Capacity is limited. Visit CatalinaMuseum.org/calendar to register.
The museum is open and welcoming visitors Wednesday – Sunday from 10 a.m.–5 p.m. at reduced capacity with enhanced health and safety precautions to ensure the safety of all. For more information, visit catalinamuseum.org. To stay connected and enjoy the museum's virtual programming during this time, follow the museum's social media platforms @CatalinaMuseum on Facebook, Instagram, and Twitter.
About Catalina Island Museum
The Catalina Island Museum offers the best in art and history exhibitions, music and dance performances, lectures by guest speakers from all over the world, and the finest in silent, documentary and international film. The museum's Ada Blanche Wrigley Schreiner Building is located in the heart of Avalon at 217 Metropole Avenue. For more information, the museum may be reached by phone at 310-510-2414 or at its website: CatalinaMuseum.org.