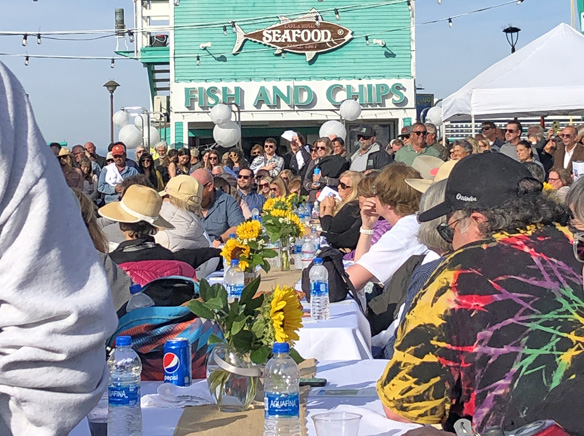 Pete Edwards came to Catalina in 1985 for a week and stayed longer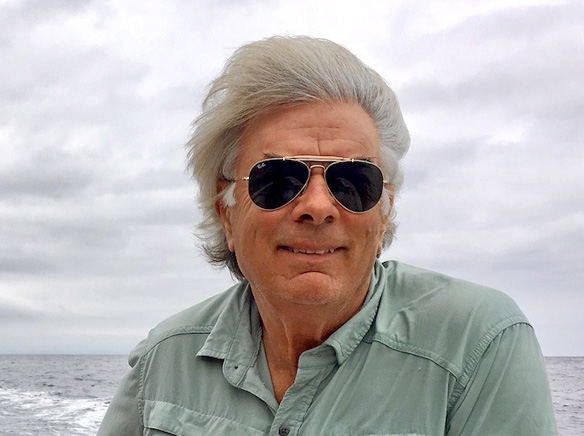 The Green Pleasure Pier was packed on Friday with people who had gathered to honor and remember Pete Edwards. It was a beautiful afternoon in honor of a great man, one attendee noted.
The greatness of Pete seemed to be in the way he treated people. His company, Fine Line Construction built houses for people, but according to his obituary, it was his attention to the people who were going to live in the house that made the finished product a special home.
"He had a way of paying true attention that showed he really saw you and heard you," his memorial story read.
On the cover of this issue is a photo of the home of Judy Johnson. Pete and Fine Line built her home in 2015. She tuned a t-shirt that read's "Where's Pete?" into a flag to fly on her home in his honor on the day that celebrated him. The shirts were handed out at the memorial because it was the question most asked by people who used Fine Line Construction.
His popularity and his skilled craftsmanship meant that he was always needed in more than one place at a time.