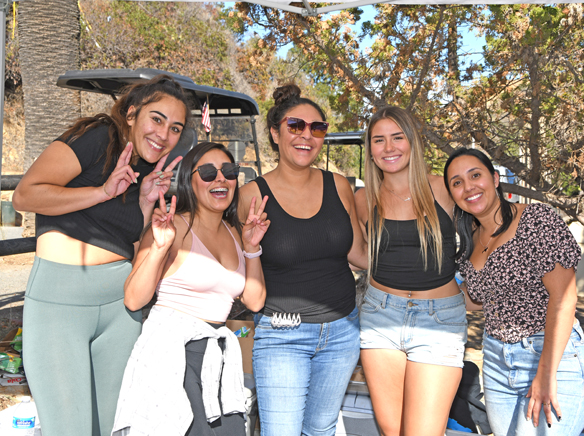 For the Islander
Thank you to all 95 golfers that participated in this year's 5th annual golf tournament.
In addition to the golfers, a big shout out to all our hole sponsors, donors, and every one that purchased Hunt Pig merchandise or a delicious burrito.
The team of Ed, Chris and Joanna Arnold, Marty Saldana and Sean Banks came in first place at 8 under par, winning $600.00. This team kindly donated their winnings back to Buck$ from Bobby!
Thank you to the Catalina Island Golf Course, The Sand Trap Restaurant, The M, Teagan and Martina Machado and their crews that sold shirts and burritos! Thank you to Claudia Canby for hole sponsor signs. We could not have pulled this event off without many friends and family to help.
Funds raised at this event will help support Avalon Youth in Sports, skills camps, classroom settings and beyond.
We are planning on hosting the 6th annual golf tournament on November 4, 2023!
Buck$ from "Bobby" Foundation is a non-profit organization established in July of 2018 after the passing of Robert "Bobby" Machado. We hope to keep his spirit of providing for our youth alive; your donations are tax deductible up to the federal tax law limits.
Donations can be mailed to PO Box 2448 Avalon, Ca. 90704. You may email us at bucksfrombobby2@gmail.com.