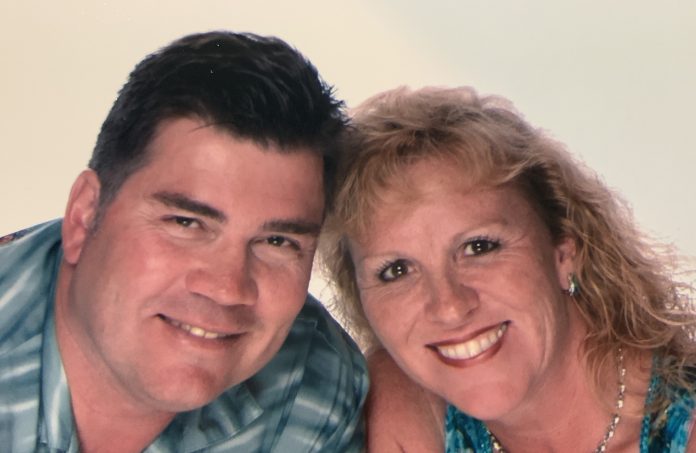 It is with a heavy heart that I announce the unexpected passing of long-time island resident Charles "Kelly" Whitaker. He left us peacefully on October 5, 2019 surrounded by family and friends after a brief but fierce battle with cancer.
He was born on January 24, 1960 at Long Beach Community Hospital to parents Iva Lou and Bill Whitaker. He moved to Avalon in 1969 when his parents accepted positions at the Avalon School. He graduated with a class of close friends in 1978. He loved the beautiful island and the ocean so much that he returned to Catalina after attending college on the mainland.
He met his wife Rita while training for one of his many Catalina marathons. They became great friends running the "hills" of Catalina but started dating after a kiss in the magical Grand Canyon. They married on February 13, 2002. Despite it being a Wednesday, they were united on the date that had been a long-standing Whitaker tradition.
Kelly was a board member and long-standing Sergeant at Arms of the Avalon Rotary Club. One of his favorite Rotary service projects was the annual trip to Ensenada Mexico to give blankets, food, and toys to those less fortunate.
A spark left his soul with the passing of his parents Bill and Iva Lou and his brother Ron. Kelly's beautiful heart is already greatly missed by his "constant companion" and wife Rita Whitaker. He is survived by his brother and sister in law: Don and Tina Whitaker, nephews: Ryan and Evan Whitaker, niece: Cameron Estes, and son Stephen Wilkerson. Kelly was known for his ability to fix anything mechanical but mostly for always being willing to help. His passions included: fishing and swimming, riding his Harley with Rita, his pets … especially kitties, and his family.
His family wishes to extend an invitation to "Celebrate A Life Well Lived" on November 10, 2019. There will be a brief service at the Avalon Community Church at 12:30 p.m. followed by a celebration of friendship and love at the "M" restaurant. Please wear island attire or something green … Kelly's favorite color.
In lieu of flowers, contributions can be made to one of the following organizations that Kelly held dear: Catalina Island Humane Society or Avalon Rotary Club Foundation.