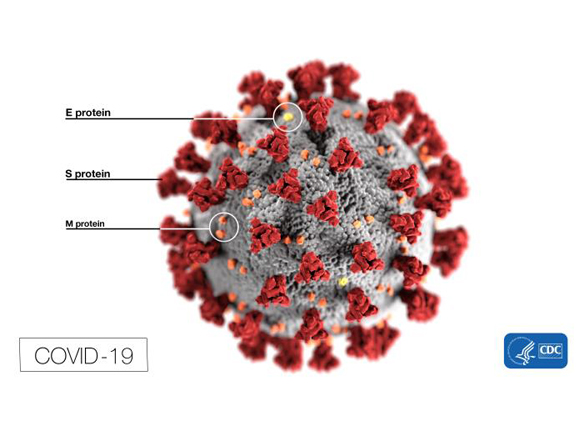 Hospital CEO believes Avalon seeing more positive tests because it's easier to get tested here
Jason Paret, CEO of the Catalina Island Medical Center, updated the City Council this week on the local COVID-19 surge.
"We do have a COVID problem in our community," Paret said.
Paret told the council on Tuesday, Jan. 4, that since COVID began, the Medical Center has seen 417 positive tests.
"In the last two week's, we've had over 105," he said.
According to Paret, Los Angeles County has seen seven-day positive testing increase about 15%.
He told the council that he didn't know if there was more COVID in the community or better accvess to testing than on the mainland.
During a Thursday, Jan. 6, phone interview, Paret speculated that Avalon was seeing more positive tests because it is easier to get tested here. He pointed out that you don't have to wait for hours to get tested here. (This past week in Los Alamitos, in Orange County, a pop-up testing site opened next door to a youth center. Individuals waiting in line to be tested asked to use the restroom facilities in the youth center. Acccording to various reports, the Omicron variant of COVID appears to be more likely to infect young people. The Los Alamitos testing site was closed due to overflow.)
In a Jan. 5 email, Jim Luttjohann, CEO/President of Love Catalina Island, wrote: "We are in the quietest of times of year on the island and many restaurants and some retailers typically take a week or three off in January/February so that too will inhibit gathering and potential spread. I'm sure given the news coverage of the surge, many travelers are electing to stay home, so our numbers, once compiled, for December and January will reflect that. Our outdoor activities continue to offer visitors options to enjoy a getaway without the confinement of indoor spaces and long flights, so that will likely be to our economic benefit. I hope that our high level of vaccination in the community will lighten the impacts of those who get a breakthrough infection and allow us to avoid too great an impact."
Paret also told the Islander that he thinks the local surge is more profound than the tests are saying. According to Paret, a lot of people aren't getting tested because they "don't get that sick."
Paret told the council that the Medical Center is still providing vaccine clinics. As for testing, Paret asked the public to schedule an appointment to take a COVID test. Due to the volume of testing, Paret said the Medical Center is contacting people who test positive but they are not contacting everyone who gets tested. However, test results are available through the patient portal of the hospital website.
Paret said the county is made home testing kits available. However, the website for Picture by Fulgent Genetics (which is providing the tests for LA County) has reported that "Due to high demand and shipping constraints, we will not be accepting new orders until January 12, or until further notice."