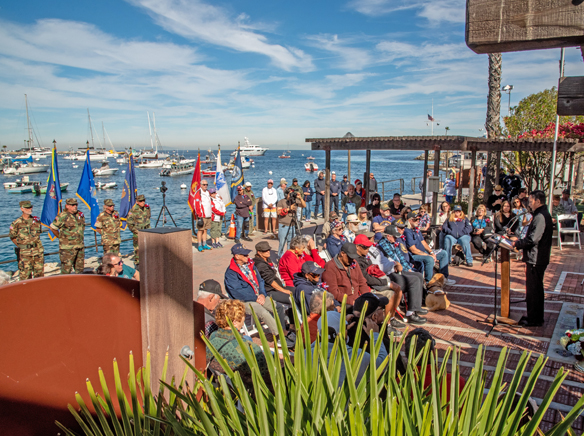 On 11/11 at 11:11 a.m. the city of Avalon with the Local 4682 VFW put together a Veterans Day celebration at Veterans Memorial Park. There were over 150 people in attendance with a strong contingency from Long Beach Veterans Affair.
The event started with a welcoming speech and pledge of allegiance from Community Supervisor David Hart. It was followed by an internationally recognized award-winning 10-year-old singer Adryanna De Cousin, who sang the national anthem.
Father Guinto did the invocation and Sadie Lake stepped in to represent her father Corporal Cal Parson to give inspiring words about our military.
The floor was opened for speakers locally and from the mainland to share their experiences.
Lolo Saldana shared how veterans always come back to their communities to help build and serve their communities. Lolo than challenged other veterans to make that part of their continual service. Pancake Cottage then fed the troops at City park and KISL provided music and games for them to enjoy each other's company and stories. The city and Local 4682 VFW are looking at building this event to where Veterans make Catalina their destination for Veterans Day.