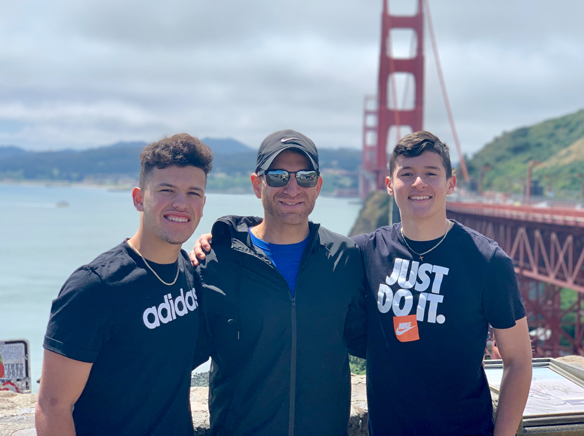 Two of Avalon high school's football players, Jose Gomez and Adalberto Martinez, travelled up to Oakland recently, to participate in one of the nation's most prestigious and recognized football camps and they did Avalon proud. The Opening is a camp that is solely developed for top high school football players. Athletes from around the nation are invited and attend to further develop their skills and talents all while being recognized by top colleges and universities.
The talent that Avalon's QB, Jose Gomez, has provided to the Lancers in the 2017 and 2018 seasons, shows that what he has done at the small school level, competes with what the large schools are also doing. Adalberto Martinez, Avalon's star wide receiver and defensive back was a force with his size and speed, rivaling other athletes in his positions.
Both Jose and Adalberto will be heading into their junior year at Avalon and are also the two captains for the Lancer football team. With the Lancers having a successful football season last year, seeing this kind of talent shine, bodes well for the team and stirs an excitement for Avalon. The Lancers football team is hard at work preparing for next season, with offseason practices well underway. The Lancers will face off against Ocean View Christian for Avalon's home opener on Sept. 6 at Joe Machado Field.