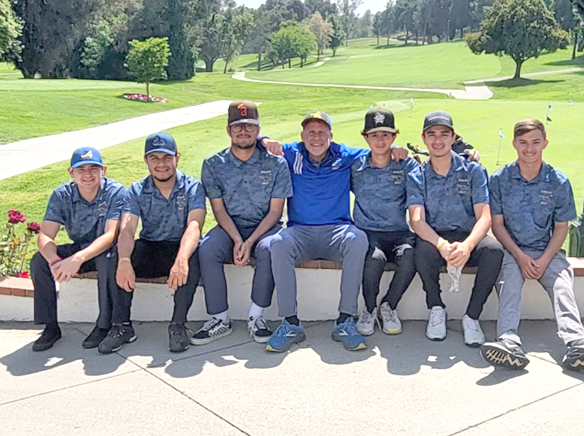 The Avalon boys golf team finished their season in fine fashion this past week, saving their best team effort for their last competition of the season.
The Lancer linksters qualified for the 2023 Division 5 CIF-SS Playoffs by finishing in a first place tie with Webb in the San Joaquin League. The team traveled to the mainland on Sunday, May 14, the day before the competition, so they could make a 9 a.m. shotgun start at Western Hills Golf Club, in Chino Hills, the following morning.
Avalon competed against the 20 best teams in our division and I am very proud to say that we finished in a tie for 4th place. Not too bad for the smallest school competing on this day. I would say this was like going to the semifinals in any other sport since we finished in 4th place. Any way you look at it it's a remarkable achievement for this group of junior golfers who will all return next year for one more year of competition.
Rigo Pedroza Jr. was our low man again with a fine 77. Cole Konigsmark was our best surprise of the day shooting a nice 80 and Jose Pedroza turned in an 82, his best score on the mainland this year. As I mentioned, they saved their best golf for the end.
Hopefully, our players will continue to play and improve during the off season. They have big goals for the future and really appreciate all the support that has come their way from the Avalon community, both financially and emotionally. We live in a special town that serves our youth well.