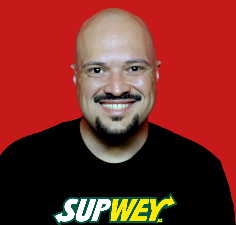 First Fridays at the Museum offers a variety of unique opportunities each month. This month, it is all about laughs. Comedy Night at the Catalina Island Museum will take place on Friday, April 6.
Fun for all ages, April's First Fridays at the Museum event will feature three comedians, light appetizers and a variety of refreshments.
The evening also offers the opportunity to enjoy the museum's special exhibitions, a new exhibition in the history gallery, its digital theater featuring a new video interview of sculpture artist Peter Shire and the new look of its Museum Store.
The evening's comedians are from the Comedy Machine, an entertainment group established in 2004 featuring a variety of A-list talent.
Opening acts
Steven Briggs travels to comedy clubs across the United States and Canada and has been compared to such notables as Pablo Francisco. His hilarious stories and sound effects will keep you glued to your seat and your belly sore from laughing. Briggs recently returned from a tour entertaining the troops in the Middle East and Africa.
Andy Kern dreamed of becoming a professional football player. Once he realized that wasn't going to happen he jumped into standup comedy. Kern's popularity has been on the rise and he has gone from the Chitlin circuit in South Central to Comedy Central.
Headliner: Julio Gonzalez
Gonzalez has built a following with his stage presence, jokes, and funny face. His comedy is based on his experiences – from people reminding him he's fat, to losing 140 pounds, relationships, society, women, and just having fun with life. He has created a fan base in Los Angeles County, Orange County, Ventura County, San Bernardino County, Texas, Arizona, and Minnesota and growing. His goal is to make everyone laugh and become "famouser."
First Fridays at the Museum also offers one of the last opportunities to explore the José Guadalupe Posada: Legendary Printmaker of Mexico exhibition. Posada's images captured all aspects of daily life in Mexico City from 1889-1913, directly influenced artist like Frida Kahlo and Diego Rivera, shaped the Mexican identity and continues to inform contemporary image making today.
A wide representation of Posada's work, including his famous Day of the Dead calaveras and the artist's original printing plates, make up this unique exhibition. It also marks the first exhibition at the Catalina Island Museum presented in English and Spanish. The exhibition will close at 5 pm on Sunday, April 8th.
First Fridays at the Museum will take place on Friday, April 6 from 6 to 9 p.m. The museum will re-open for this event at 6 p.m. The comedy show will begin at 7 p.m. Tickets are $20 for museum members, $25 for non-members and $5 for children (ages 3-15). All children must be accompanied by an adult. Each ticket includes the comedy show and light snacks. A specialty cocktail, wine, beer, soda and water will be available for purchase. No outside food or drink allowed.
Tickets may be purchased in person at the museum, online via CatalinaMuseum.org, or by phone at 310-510-2414. Visit CatalinaMuseum.org for more information.
The Catalina Island Museum offers the best in art and history exhibitions, music and dance performances, lectures by guest speakers from all over the world, and the finest in silent, documentary and international film.
Open seven days a week from 10 a.m. to 5 p.m., except New Year's Day, Independence Day, Thanksgiving Day and Christmas Day. The museum's new Ada Blanche Wrigley Schreiner Building is located in the heart of Avalon at 217 Metropole Avenue. For more information, call 310-510-2414 or visit CatalinaMuseum.org.