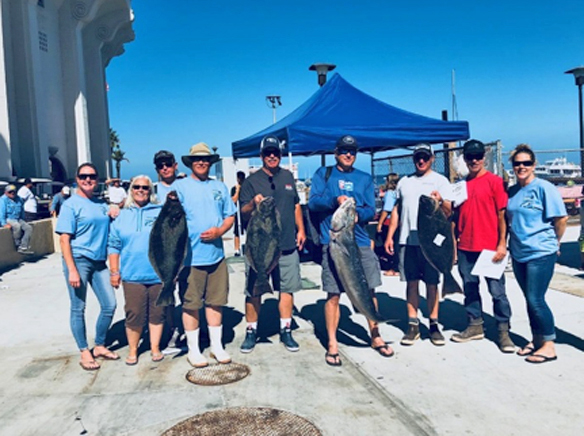 A 15.5-pound Halibut brought in by Randy Trombley turned out to be the winning fish in the 30th annual Just for Halibut, Just for Kids fundraiser sponsored by the Catalina Express.
The event was held at the Casino Dock this year, we had a crowd of approximately 100 friends and family members joining the anglers for the barbeque and raffle.
"Over the years we have helped various entities on the island including, but not limited to; CHOICES, Avalon Little League trip to the Dodgers, Catalina Kid Ventures, Kids at Play, Play Preschool, The Piper Cameron Scholarship Fund, Special Kids of Catalina, Avalon Youth Soccer Organization, and the Teen Center to name just a few, said Judy Rios, Avalon Manager for Catalina Express.
The winning angler this year was Randy Trombley with a 15.5-pound halibut, 2nd place was Tom Donahue and 3rd was taken by Charlie Howland. The winning side bet fish was a 42-pound white sea bass caught by James Krause.