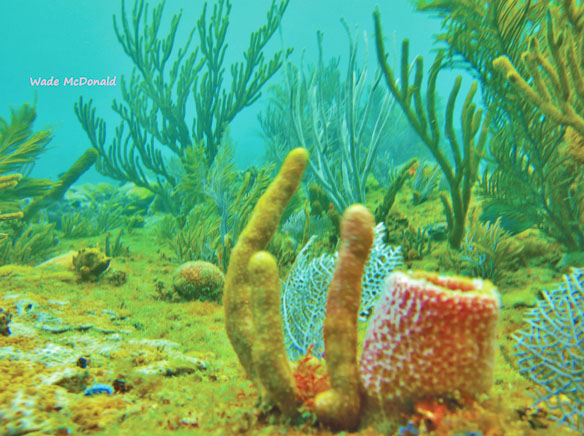 When I engage people on the topic of scuba diving I am frequently asked the big question, "Isn't the water nicer over there in the tropics?"
My response to their inquiry is to first simplify things a bit. I explain to them that one person's paradise is another person's misery and vise-versa.
Some people like it cold, some like it lukewarm while others like it down right hot! As far as nice and even nicer goes it all boils down to ones personal preference.
I talk to them about the beautiful kelp forest that can be explored right here at home and I also talk about the magnificent coral reefs that exist throughout the world.
For me and a lot of others both young and old, the ocean has pretty much been apart of our lives even before we were conceived. Our fathers passed it down to us and before we knew any different we were growing up with it, and in it.
Some of my fondest memories that I can recall like it was just yesterday was when my father would take us away for days at a time aboard our "Catalina Sailboat". The days when I would run on the beach and collect sand dollars and the chilly nights when we would build bonfires out of wood (No firepits) and gather around with family and friends.
As a kid there were a lot of things that I just didn't understand and I suppose didn't appreciate either.
One thing for certain, life as we know it is constantly evolving and changing, like the world that we live in. So many people want to move so quickly,
Me personally, I want to take it slow and go the distance, One splash at a time. Care to join me ?
Lets take a look on over to our official marine forecast for the Island now shall we … ?
Today through Sunday expect a temperature high of 84 degrees with a low of 64. Mostly sunny with some scattered clouds in the morning.
Always remember to check current weather conditions when planning your activities around the water.
Know your limitations and swim near a lifeguard when possible, When In Doubt Don't Go Out!