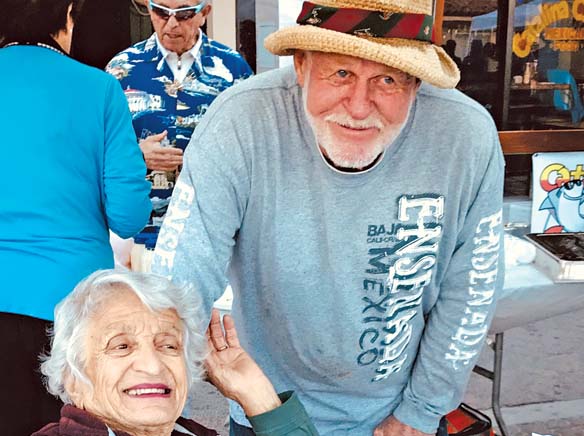 Perhaps one of the most recognizable sights on the Catalina Island pier is 92-year-old Rosie Carman, who has nearly made the pier her second home after starting the fish and chips shop way back in the 1950s.
Locals say Rosie knows nearly everyone coming through the pier and still hangs out there as much as she can.
According to locals, Rosie kept the restaurant long into her 80s when she finally sold out.
Friends say, "if she could," Rosie would still be working the pier.
Rosie was indeed back on the pier recently for this year's Springfest.
She made gallons of her "secret tartar sauce" for the event.
Festival goers say Rosie's fish dinners and sandwiches were "sold out" long before the event ended.