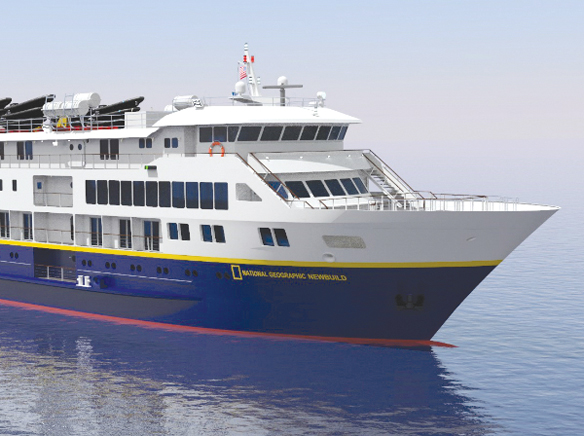 Catalina Island will be one of the inaugural destinations for the newest vessel added to the National Geographic fleet, according to an article on the Travel Agent Central website.
According to the site, National Geographic has announced the inaugural voyages for the newest addition to the company's fleet, National Geographic Venture, a sibling vessel to National Geographic Quest.
The new vessel is slated for delivery in October and the 50-cabin coastal vessel is the second new build for the line.
Following a series of launch celebrations in San Francisco, National Geographic Venture will depart on two inaugural itineraries that explore the Pacific coast before beginning seasons in Baja, the Pacific Northwest and Alaska.
The first inaugural voyage, Coastal California by Sea, explores the highlights of California's coast and islands—joined by Sven Lindblad, CEO and founder of Lindblad Expeditions. Departing San Francisco on December 2, 2018, the five-night itinerary connects Northern and Southern CA, from the Golden Gate to Santa Catalina Island, according to the site.