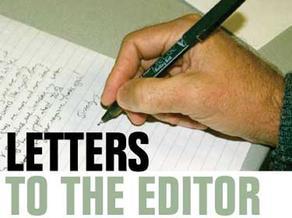 Thank you to Avalon Men's Golf Club
It's time to say thank you to the Avalon Men's Golf Club for continuing 50 years of Jr. PGA Golf of youth tournament play.
Matt Saldana, sponsor, not only invited Island youth to play golf on April 14th, he traveled "over town" to 18 golf courses to invite more attendees.
It was a great day- the weather was Avalon's best-no wind and sunny.
Volunteer greeters helped to register and prepare lunch cheerfully. A good crowd gathered to cheer the young golfers on.
Today my grandson, Jonathon Gough, can think of the four years that he played golf in Avalon.
Besides learning the game of golf well, he has made many new friends and tremendous memories.
Traditions are important as we, too, think back on youthful days that were fun, community-oriented and the adults who volunteered to create the adventures that will help to be the models for future traditions.
Hannah K Gough
"A thankful grandparent"
The meaning of Memorial Day
Congratulations on your excellent editorial in the last issue of the Islander ("Editor's Notebook: Memorial Day: the freedom to choose"). As a senior citizen, who graduated from high school shortly after V. J. Day ending World War II, it was a special reminder of what this holiday is all about.
Kudos also to our local VFW on their fine Memorial Day program at the cemetery last Monday.
I was especially touched by the beautifully poignant remarks of Cal Parsons, a Marine veteran of the War in Vietnam.
He recounted being pulled away from his combat squad by a superior, and told that he was to bring the body of an Avalon schoolmate, home.
That had to be a terribly difficult assignment.
There must have been a lump in everyone's throat, and a tear in their eyes, when he related the honor guards properly folding the American Flag, and giving it to him to present to the gold-star mother.
He softly, and emotionally recalled, that as he held the flag
In his hands, he couldn't say the words—everyone knew—and he handed her the flag.
Wow!
To this old timer, Cal's memories really epitomized what Memorial Day is all about.
Walt Puffer