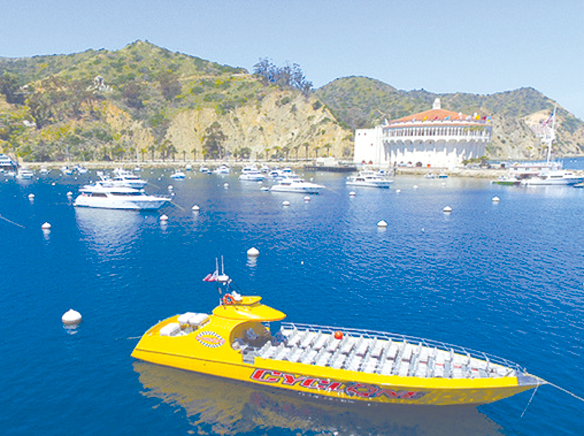 The Catalina Island Company has renewed its "Cyclone" boat service between Avalon and Two Harbors, as they are expected to double or quadruple the number of visitors to the once remote village on the island.
According to Andrew Welham, Vice President of Activities, the Cyclone went back into limited service May 5 (Friday, Saturday and Sunday), and will expand to daily service during summer months.
Currently, the only route to Two Harbors from Avalon is a long and rugged bus tour, said Welham, while the Cyclone can take visitors from Avalon to Two Harbors in a bit more than a half-hour for a reasonable cost.
Island residents who have permits to enter the interior say it takes at least an hour to get to Two Harbors. Moreover, he said that the "ocean rocket" boat hugs the coast of Catalina Island so visitors can enjoy a close look at the many private coves, private beaches, and rock formations along the way.
Visitors to Two Harbors can have lunch, leisurely explore the area and simply catch the last boat back to Avalon. Welham said the loosely scheduled service is designed to get people around at their own pace, though they do have "first" and "last" trips.
The Cyclone offers Catalina visitors another option to depart from Avalon to "see all of the beauty it has to offer."
More than 2,000 visitors took advantage of the Cyclone last year, said Welham, and the Island Company has projected as many as 8,000 visitors this year.
In addition to the Two Harbors excursion, the Cyclone will offer tours of the Island's east end and of Flying Fish.