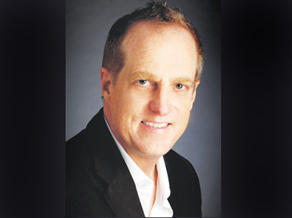 After polling their members to cite the "pros" and the "cons" of a proposed ballot measure to raise money to support a funding mechanism to build a new hospital, the Catalina Island Chamber of Commerce and Visitor's Bureau issued a statement of "no position" on the proposed measure.
"Following several attempts to get consensus on one of three positions (neutrality, support or opposition) on Measure T, the Catalina Island Chamber of Commerce & Visitors Bureau ended their last board meeting without taking a position," said Jim Luttjohann, President.
In advance of the March Board meeting, pros and cons were drafted by volunteers and circulated to all 200+ Chamber & Visitor Bureau members, along with a poll on what position they felt the Chamber should take. The poll resulted in "oppose" coming in at 25%, "neutral" at (36.9%) and at "endorse" (36.9%), he added.
At its March meeting, a motion to remain neutral failed to get a second. A later motion to support failed to receive a majority of the votes. The result of those actions means that no position was taken.
Jason Paret, CEO of the Catalina Island Medical Center, said in a statement that "it is our understanding that 'no position' simply means there was not a quorum of the board and we believe there is significant support for the measure."
The proposed ballot measure entitled "T" proposes a $1 special tax, per direction, on all Avalon passengers of ferries, cruise ships and helicopters.
Proponents of the measure say the estimated $2 million generated each year would support the debt repayment for a new Catalina Island Medical Facility, estimated to cost between $30-60 million.
And, in a related development, "legal officials" have launched an investigation into the hacking or misrepresentation of the Chamber's logo and account of the Chamber, said Luttjohann in the second statement.
He said the Facebook incidents occurred March 20 and 21st, he said.
"A series of ads promoting support of Measure T, the Transit Tax Ballot Initiative, benefitting the Catalina Island Medical Center were posted online using the logo and account of the Catalina Island Chamber of Commerce and Visitor's Bureau," he added. Paret said neither the hospital, nor any of its affiliate institutions or foundation were involved in any way with the Facebook incident.