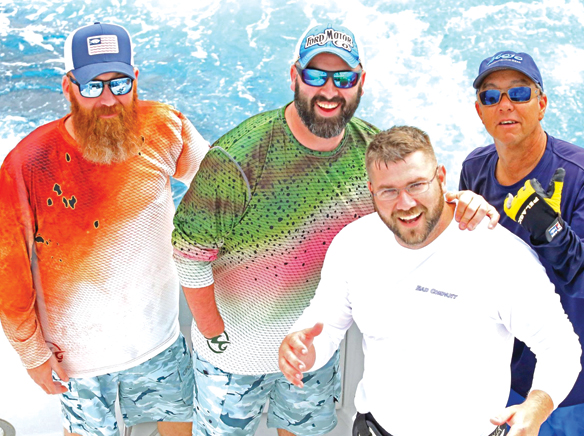 Anglers off the waters of Catalina Island this weekend will be very special indeed as the War Heroes on the Water tournament will be held this weekend. In coordination with Freedom Alliance, the inaugural War Heroes on Water Tournament is being held this weekend, from yesterday, Thursday, Aug. 16, to Sunday, Aug. 19.
According to the company's website, the event will play host to 25 wounded war veterans and give the SoCal sport fishing community the opportunity to display their immense gratitude and respect for those who have sacrificed so dearly for the United States of America.
According to Team Bad Company Leader Anthony Hsieh, it is designed to show appreciation to our nation's greatest heroes—our servicemen and women.
In addition, the event will hopefully raise awareness of the challenges veterans face after their tours are complete and raise money for vetted organizations whose mission it is to support veterans.
Since the tournament was announced a few months ago, seven owners have donated their luxury yachts for the event and more than $40,000 has been raised, according to the organization's site.
Additional donation opportunities are still available in a range of levels.
The War Heroes on the Water Tournament is accepting cash donations, goods and services to provide meals, prizes and other gift and giveaway items for the honored veterans.
Readers interested in donating are urged to contact Tournament Direct Rod Halperin at warherosonwater@gmail.com.
Honorary entry into the War Heroes on the Water Tournament is also available for any boats that wish to participate.
All sizes of boats are welcome and will be invited to proudly fly the tournament flag through the War Heroes on the Water weekend to show the assembled veterans how much support they have from the SoCal sport fishing community.
Honorary entries will not be carrying vets or be eligible for prizes but will be recognized in promotional materials and throughout the weekend.