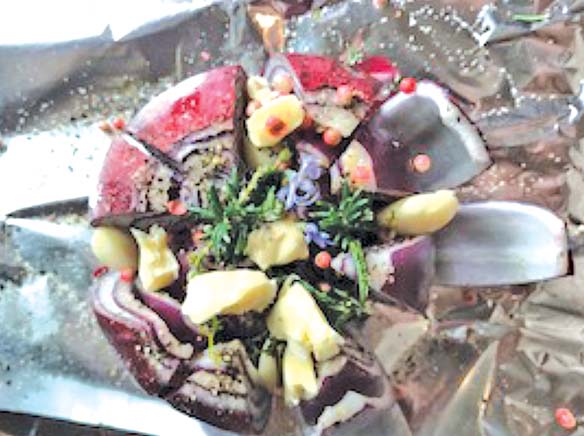 The Charthouse concept was born on Independence Day in 1961, the brainchild of famed Hawaiian surfer Joey Cabell and U.S. Navy man Buzzy Bent. The year I was born (however every morning I wake up I still feel I'm 16, but when I brush my teeth and look in the mirror I realize nothing lasts forever) Coming back from Avalon teaching scuba with Catalina Divers Supply/Scuba Luv for 3 days all I ate of course was at the green pier and The Lobster Trap's fresh fish sandwich. That was Brunch and pretty much dinner when you eat at 4 in the afternoon, I realized tonight I wanted Charthouse Malibu but at home. I went shopping right off the Catalina Express. Brings to memory the movie Message in a Bottle with Kevin Costner when he said to his future love … "I make a perfect steak". When I was butler, chef, bodyguard, house manager, estate manager, and chief bottle water for Ms. Taylor Thomson heiress of Canada whom kept me on my feet from Malibu and Bel Air to Toronto and Paris to London, Taylor let me know "She makes a perfect steak." Moving forward it is not about the recipe this week but the flow of what you know and how you do it! No Ego, No Rules, No Judgment! Dear friend Kevin Dahlen when we were kids skateboarding pools…. had the for real marinade for the chicken. I use it in the steak and tofu.
• Best Steak you can get….New York, Rib Eye, T-Bone and /or Porterhouse I ask for a 2 inch. Tofu.. Chicken as well. Manhattan Beach market had the best in the 70' & 80's Dry Aged for sure.
• Kikkoman Teriyaki marinade. Not the thick one.
• Cracked black pepper
• Whole Red onion
• Peeled Garlic
• Unsalted Butter
• Sea Salt
• Rosemary
• Olive oil
• Whole artichoke
• Whole Red onion
• Fresh Asparagus
• Bakers
• Sour Cream. Not 'yogurt
• Dijon
• Lee & Perrins
• Live Butter lettuce
• Ripe Sweet Tomato
• Unsalted butter . (put your own salt d to your taste)
• Bobs Big Boy Roquefort
• More Cracked Black Pepper
• Baguette
The stage is set. Band is backstage and your opening song is "Under My Thumb"
Around 2 p.m. as the sun is 2 over the sea or rounding the backside take the steaks and put them on the counter. For an hour do the Kevin thing and marinade for two of those hours in the Kikkoman Boil your chokes and get the bakers in the oven Ah. The onion. Peel and slice to the core yet not separating. Stuff garlic olive oil butter sea salt and pepper wrap in foil and bake with the potatoes. Do the salad thing and your set.
Put your sauces, salts peppers, dressings and get ready for the feast. No steamed black bread however.
Hot Coal. 3 or 6 minutes a side. Let it rest for about 8 minutes for tenderness … I like it RARE …
Capt. Vaughn Allen was a private chef and butler for the ultra rich and famous most of his life. Vaughn was recently called out of retirement to cook the intimate celebration dinner for Sir Ringo Starr and his close friends. Vaughn is a businessman, scuba instructor and most recently a yacht broker in Redondo Beach. You can contact him at captainvaughnallen@gmail.com.