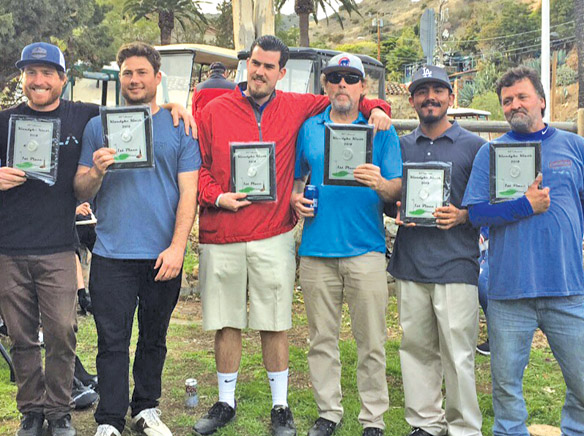 The Amoroso family took home the honors of winning the 42nd Annual Klondike Klash, Catalina Island's longest running golf tournament, according to Sean Amoroso. This year's event was dedicated to the memory of Swede Foote, who organized and staged the event for more than three decades. Amoroso said Foote sadly passed away in December.
Also recognized this year was Bobby Machado, another Island resident involved in the tournament who recently passed away.
Foote did most everything necessary to stage the "Klondike" tournament for more than 30 years and Machado had hosted the "hole in one" competition as well as providing other assistance for the tournament. "They were both missed at this year's event, so we dedicated the tournament to their memory," said Amoroso.