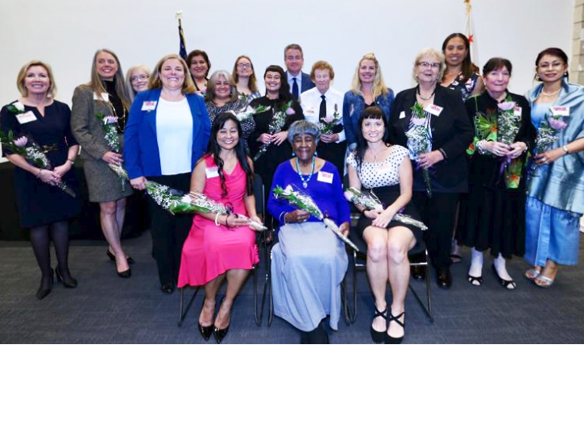 A Long Beach member of the California State Assembly has named a Catalina Island woman as a 2018 "Woman of Distinction," according to a press release.
Cinde MacGugen-Cassidy, a local business woman and member of the City Council, was one of the 18 women named by Patrick O'Donnell as "Women of Distinction" during a ceremony honoring Woman's History month.
According to McDonnell spokesman Paige Pelonis, MacGugen-Cassidy was unable to attend the ceremony so her son, Paul Romo, accepted the award on her behalf.
According to the press release, honorees were nominated by their colleagues in one of five categories – Creative Industries, Business, Community Service, Education, and Health Services – and selected by Assemblymember O'Donnell for their extraordinary achievements.
"I am humbled by the opportunity to honor and celebrate a group of women who represent the very best of our community," Assemblymember O'Donnell said. "Now more than ever, it is critical that we take a moment to recognize the inspirational role these women play in the lives of others and express our appreciation for their invaluable contributions."